Student Industrial visit (Hitachi Construction Machinery Indonesia)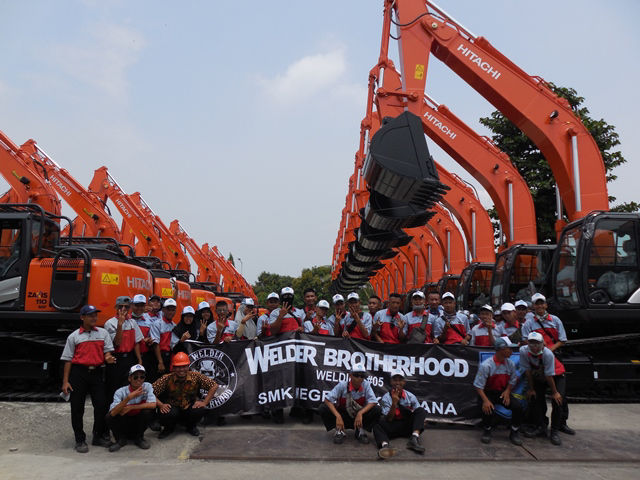 Commemorative photo with Kersana Brebes High School Students
Student Industrial visit – give education & knowledge to student about industrial world, especially in heavy machinery manufacture-start 2010.
Welcoming student and give them explanation of company profile and accompany factory visit.
On 12th December 2018, total participants 63 students and 5 teachers from Kersana Brebes High School, Central Java. Students' knowledge about heavy equipment industry increased, they could see directly the works conditions & compared this experience to their studies.
We plan to continue this activity to educate students & give contribution to society.