Christmas drive initiative (Hitachi Construction Machinery Southern Africa together with Hitachi Construction Machinery Africa)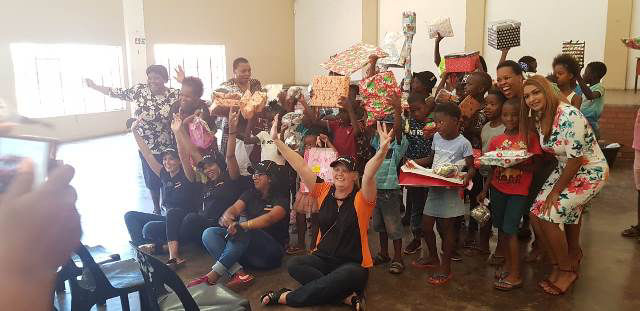 Commemorative photo at Greater Society of Boksburg Child Welfare
On December 13, 2018, Hitachi Construction Machinery Southern Africa and Hitachi Construction Machinery Africa ran a 'Christmas drive initiative', where our employees donated groceries, toiletries and school supplies such as stationary to impoverished children's homes so that they could feel the love of Christmas in the absence of having no families.
The two homes that were chosen were within close proximity of our offices in Boksburg, EastRand Children's home, who housed 17 children and the Greater Society of Boksburg Child Welfare who house over 1000 children (we were only able to assisted 50 children from this center).
We will continue to do this initiative every December.