Donations to schools and villages in Zambia for uplifting lives in the local community (Hitachi Construction Machinery (Zambia))
Hitachi Construction Machinery Zambia (HCMZ) endeavors to contribute positively in the uplifting of lives in the local community by fostering good health, water and sanitation, protecting the environment, promoting good education and conducive learning environment for the members in society.
During July 2018 to October 2019, employees from three (3) branches of HCMZ visited local schools and villages for Corporate Social Responsibility activities.
On June 15th 2019, in order to support education and health for the communities, HCMZ Lusaka branch operated painting of the School and replacing broken doors at Kamanga Basic School. 87 employees including the President attended the event.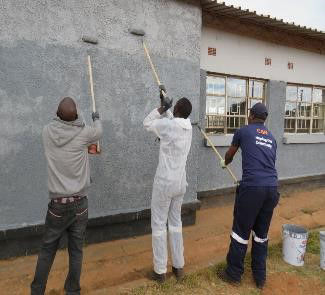 Employees painting walls
After painting the school became neat and clean school!
On July 6th 2019, 32 employees from Lumwana and Kansanshi branch visited St Charles Special School and donated 30 School Desks and seven (7) water sinks in laboratory room. Pupils welcomed them and expressed their appreciation through cultural dances with joy and happiness.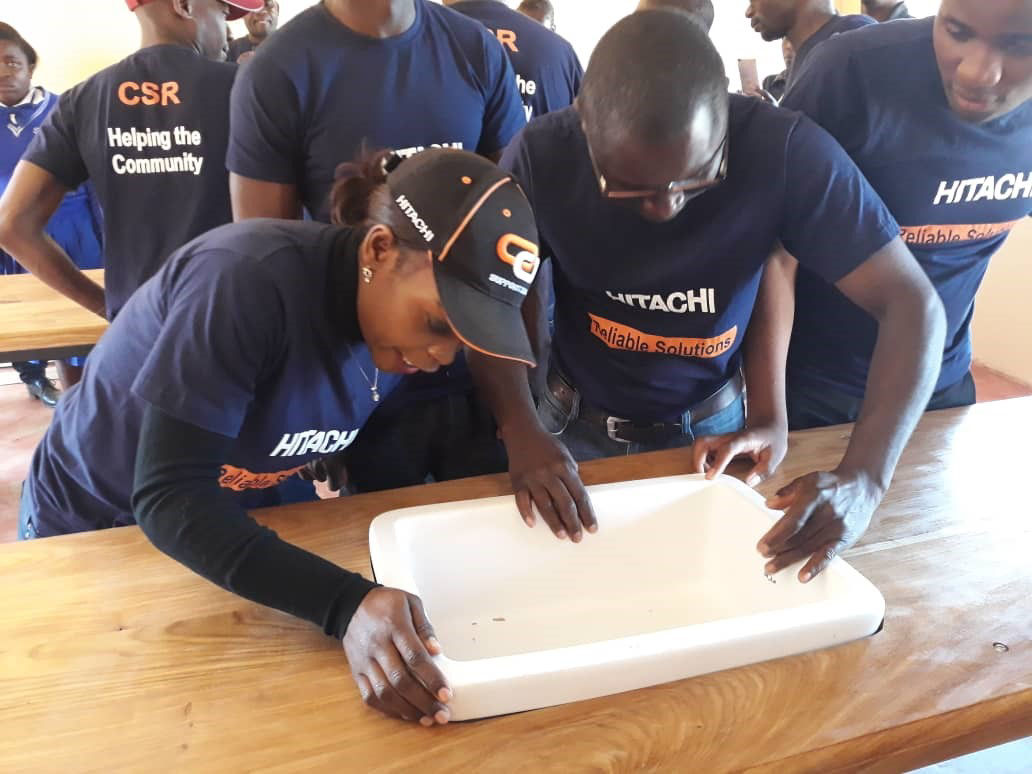 Employees setting water sinks carefully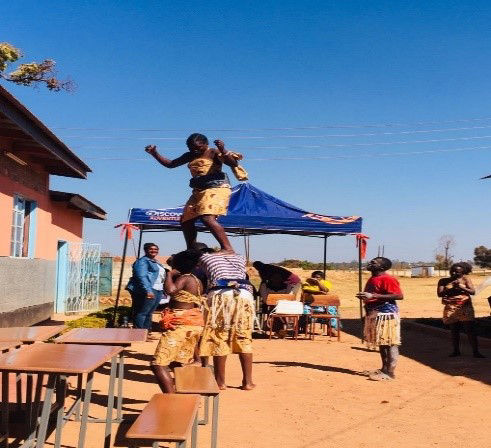 Pupils expressing their appreciation through dances
And the other project had conducted from July 2018 to October 2019.
With cooperating with "NSANSA Village Development mission", HCMZ built a 1-block dormitory for 32 former street children in Nsansa Village and donated beds. This organization is a community whose objective is to socially and economically strengthen the resilience of less privileged and vulnerable members of the community. Nsansa Village puts efforts into counselling former street children to foster change of attitude and life style, and training in different skills.
Building concrete slabs at early stage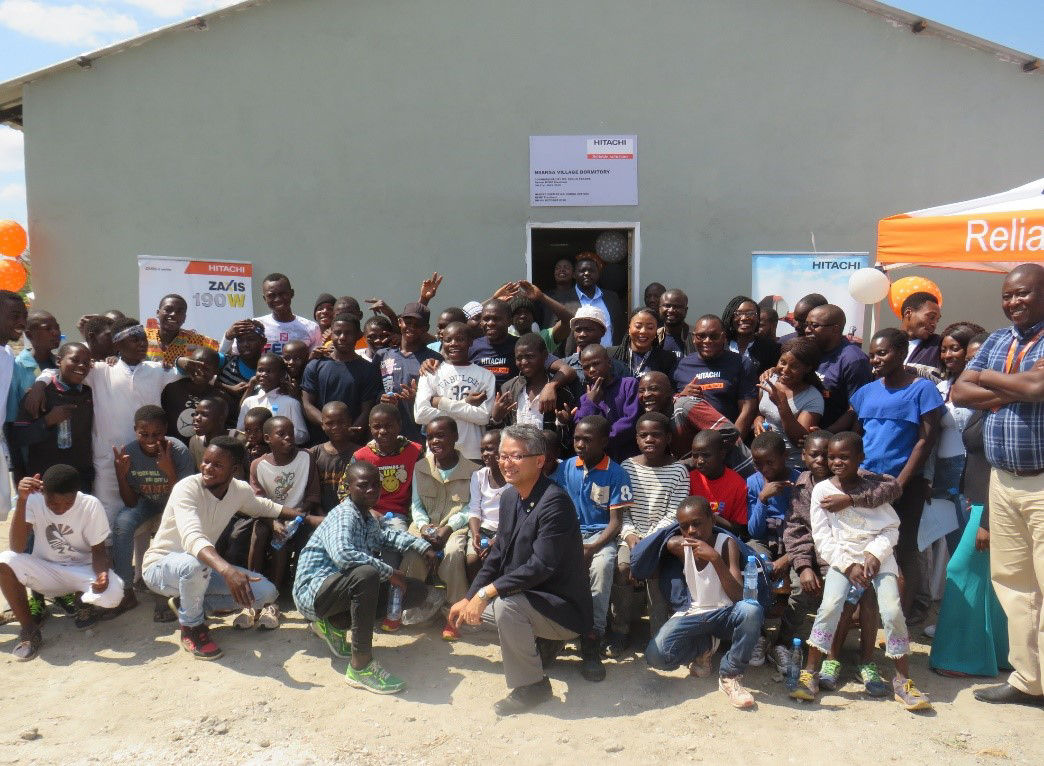 HCMZ President (Center, front) and employees with children after handover of the dormitory
HCMZ continues to carry out activities to contribute local communities in Zambia.