A company tour where elementary school students experience the construction site was held (Hitachi Construction Machinery (Europe) – Germany Office)
On October 30, 2020, the German office of Hitachi Construction Machinery Europe, in collaboration with its partner company Coreum, invited 34 elementary school students and 3 teachers from the Japanese International School Frankfurt to the company's general exhibition facility, and held a company tour.
The purpose of this event is to let children know and experience the relationship between life and work. Coreum's exhibition facility is a facility where even children can safely experience machine operation and construction work.
On the day of the event, employees explained how construction machinery contribute to the Hitachi's corporate philosophy of "To pass on a productive environment and prosperous cities to future generations. HCM Group helps to create comfortable living spaces." along with the relationship between construction machinery and people's lives; and then, a tour of actual machine demonstration and a test-ride event of a mini-excavator equipped with safety functions were carried out. Through these experiences, we were able to make children feel closer to construction machinery while having fun.
Hitachi Construction Machinery Europe will continue to carry out company tours on a regular basis to contribute to children's education and society.
* It is held after taking measures against the new coronavirus (disinfection, securing social distance in the conference room, taking body temperature, ensuring to wear masks, etc.)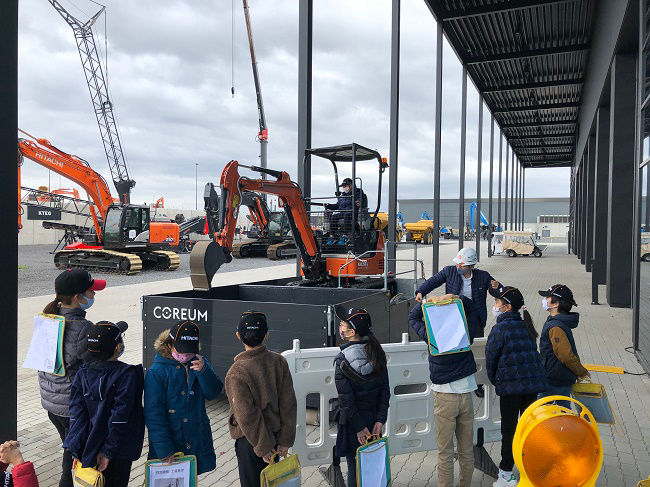 Test-ride on an electric mini excavator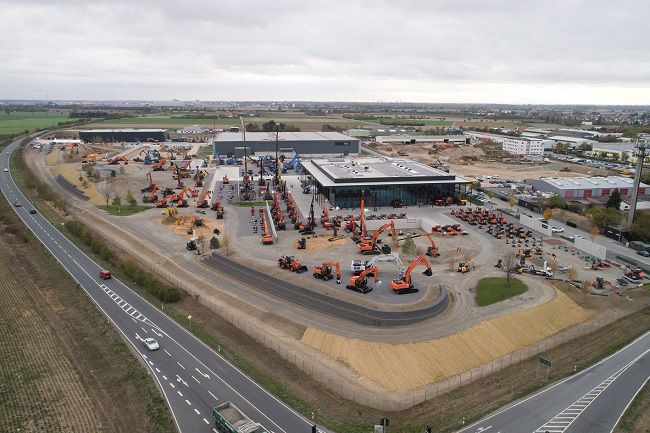 Coreum General Exhibition Facility