Using the Machinery Only When You Need It: The Growing Global Rental Market for Construction Machinery Today
The rental market for construction machinery is growing worldwide. Behind this trend is both the need for cost reduction and more flexibility, and as an approach to a sustainable circular economy.
We'll focus on the efforts of Hitachi Construction Machinery, which is developing our rental business globally.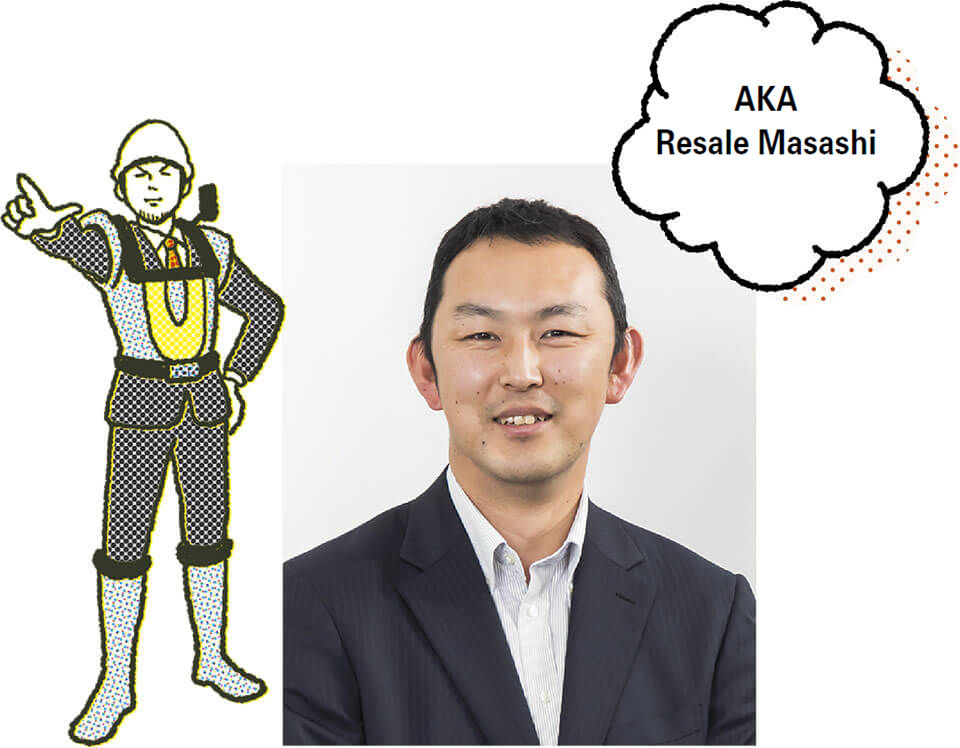 Masashi Ohwada
Manager
Used Equipment & Rental Business Planning Dept. Marketing Group
Daisuke Inoue
Used Equipment & Rental Business Planning Dept. Marketing Group
Good Outlook for the Rental Market Room for Growth in Emerging Countries
The rental business for construction machinery is expanding, mainly in developed countries like Japan, Europe and North America. According to a survey of Hitachi Construction Machinery, the market had reached some 2.9 trillion yen in Europe, about 4.9 trillion yen in North America and about 1.4 trillion yen in Japan in 2018, so the estimated market size exceeds 10 trillion yen. Over the past 30 years, the ratio of deployment to rental companies out of all construction machinery has increased to about 50% in developed countries. Recently the market has seen rapid growth in China as well, and if the rental ratio in emerging countries like China, India and Southeast Asia rises to the level of developed countries in the next 30 years, the market is expected to grow to some 30 trillion yen.
Mr. Ohwada of the Used Equipment & Rental Business Planning Dept. commented on some of the background to the development in construction machinery rentals to date.
He said, "In developed countries, there are a lot of short-term jobs in urban construction and it can be difficult to secure year-round work, such as large-scale civil engineering. Since construction machinery is not operated heavily in the region, the trend has shifted to rentals as they can be used only when needed and financially efficient. Exhaust gas regulations are getting stricter year by year, especially in Europe, so the latest models of construction machinery have a high turnover. However, it is not practical to replace machines frequently, so the number of customers who prefer rentals has increased."
Similarly, renting has proliferated in the United States due to its great land mass and the consequent high cost of transporting machinery. In recent years, sharing services that allow online reservations, applications and payment for construction machinery have begun to spread and they are likely to expand going forward.
On the other hand, what is the situation in emerging countries like? Mr. Inoue of the Used Equipment & Rental Business Planning Dept. addressed that questions as follows. "Currently, the trend toward long-term rentals is common in emerging countries. Rentals in developed countries tend to take the form of dry rentals for which only the machine is rented. By contrast, wet rentals are the norm in emerging countries, as operator skill is not as well developed. We anticipate the demand for wet rentals to increase all the more in line with increases in population and construction work in emerging countries."
Providing Optimal Solutions to Customers via Rentals

Providing Services Only a Maker with Excellent Maintenance Can Offer
In anticipation of such demand, Hitachi Construction Machinery started its rental business in 1996. It was rolled out as the REC brand in Japan and has grown in tandem with its customers. Next, in order to get serious about the rental business overseas, we established a new company called Synergy Hire Ltd. in the UK. We formed a group with the ACME Lift Company in the U.S. to fortify the rental business there.
In addition, Hitachi Construction Machinery (Europe) has been developing the Premium Rental brand since 2017. After meeting certain standards set by the Hitachi Construction Machinery Group, group companies and authorized dealers can become rental asset holders, and perform rental operations directly and indirectly, as well as machine maintenance. After rental operation, machines are resold as "Premium Used" (used equipment with warranty) under the same kind of logo as "Premium Rental."
Mr. Inoue said, "Trial rentals are a valuable point of contact with customers who have no contact with new machine sales per se." Mr. Ohwada explained focusing on the rental business as follows. "Selling relatively new used equipment after the rental period that has been well-maintained is linked to the value chain, including parts recycling and finance. It allows us to provide our customers with a wide range of solutions and services. At the same time, we aim to contribute to global environmental measures in terms of extending the life cycle of each machine and consequently the life of the product."
Spreading Hitachi Construction Machinery Rentals Around the Globe