Hitachi Construction Machinery ICT Solutions for Construction & Industry fit closely with customers' challenges


Looking towards the spread of ICT construction to small and medium construction companies, Hitachi Construction Machinery Group is focused on proposing ICT applications that adapt to small-scale construction works and fit closely with customers by facilitating the introduction of ICT construction.
The Client Solutions Group of Hitachi Construction Machinery handles diverse services that use ICT and IoT technologies. Here, the department's members describe its attitude.
"Not hard, dirty, and dangerous"
We want to use ICT to solve the problem of "difficult, dirty, and dangerous" and make this an attractive industry!
Client Solutions Group
Construction Solutions Division
Construction Solutions
Development Department
Solution Development Planning
Group assistant manager
Kazuki Otaki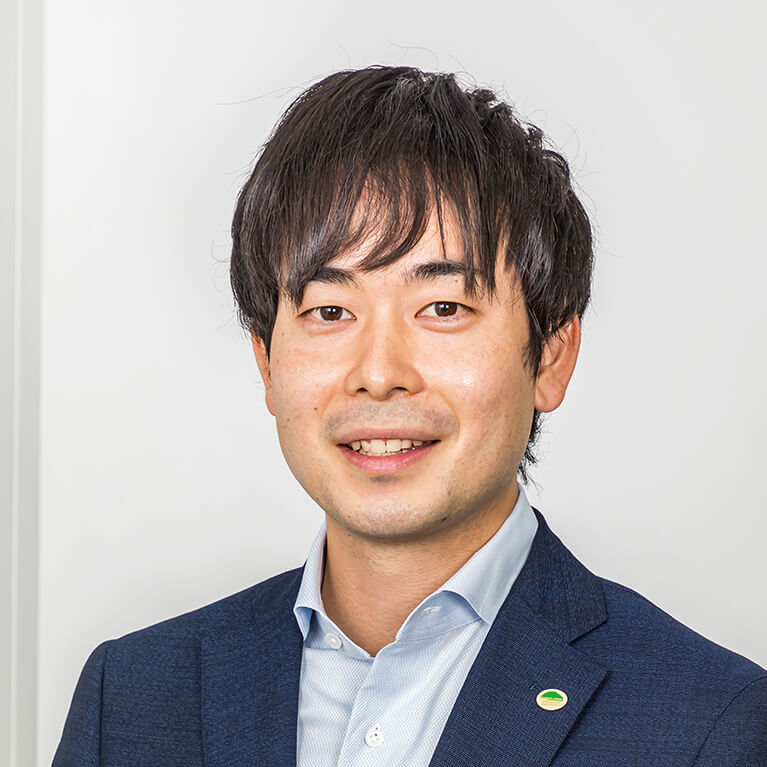 Client Solutions Group
Construction Solutions Division
Product Planning Department,
assistant manager
Takuya Hoda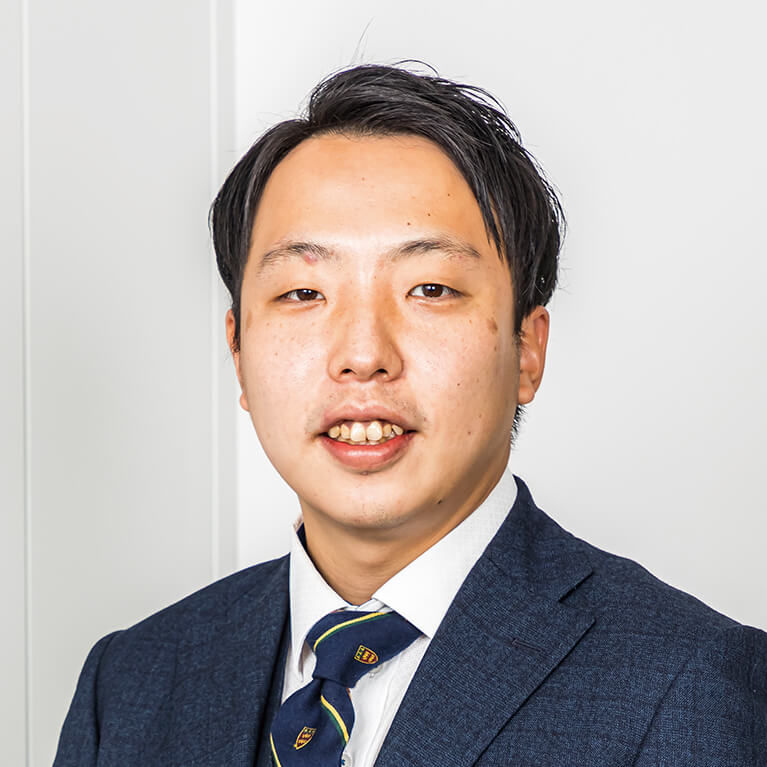 Client Solutions Group
Construction Solutions Division
Solution Support Department
Yuki Kubota
Otaki
I want to help customers to solve their challenges, such as improving safety, improving productivity, and cutting lifecycle costs, through the use of ICT Solutions for Construction & Industry.
Hoda
I've had a close-up view of customers struggling with problems such as labor shortage, and ICT Solutions for Construction & Industry are the starting point for solving those problems.
Kubota
I think the purpose of ICT Solutions for Construction & Industry is to eliminate labor shortages and raise the productivity of the work itself, in construction works of all sizes. When they hear "ICT", I think many people imagine large-scale earthworks using i-Construction, but we offer ICT Solutions for Construction & Industry which can solve smaller problems that are nearer to hand.
Otaki
The Solution Linkage that Hitachi Construction Machinery offers generates synergy effects by linking the solutions to customers' problems, and one of its greatest attractions is that it is a relatively simple way to realize construction DX on site.
Hoda
Solution Linkage boosts construction DX that can solve on-site problems in small-scale earthworks and private sector construction works, and we offer a diverse lineup of options.
Kubota
For Example, Solution Linkage Survey can easily manage soil quantities with a smartphone, and Solution Linkage Mobile can easily manage vehicle movements using onboard terminals and smartphones. These solutions are starting points for ICT.
Hoda
Many customers are worried that ICT deployment involves large capital investment and, emotionally, that there is a lot to learn. I want them to know that Solution Linkage is a convenient and readily deployable solution tailored to each customer's circumstances.
Otaki
When customers just try it and see, we hear many say that starting construction DX was simpler than they expected and solved their site issues.
Kubota
Site environments are going through dizzying changes. I think ICT technologies like these are certain to be necessary tools for adapting to change. To that end, I want customers to study what tasks ICT can be applied to, and to accumulate expertise in ICT construction and construction DX in their own companies. We want to serve as a "close and dependable partner" to solve customers' challenges and help them to accumulate expertise.
Otaki
In future, we will maintain our attitude to open innovation, promoting collaboration with companies, universities, research agencies, and other bodies with advanced technologies, to adopt superior solutions in service of our customers' construction DX. I think our mission is to achieve growth together with our customers and solve social problems.