ICT Solutions for Construction & Industry to solve customers' problems

There are countless challenges on construction sites, like "I want an easy way to check on-site progress", "I want less accidents", and "skills are not propagating to the next generation". Now we're going to look at how Hitachi Construction Machinery's ICT Solutions for Construction & Industry solve some typical problems.
1. We want to try ICT construction, but it looks difficult.
I'm also worried about the introduction costs.
"I want to get started with ICT construction to improve productivity and safety, and also to win more orders.
But my concern is whether the results will justify the investment.
Nobody inside the company knows much about ICT, so it's hard to take the first step".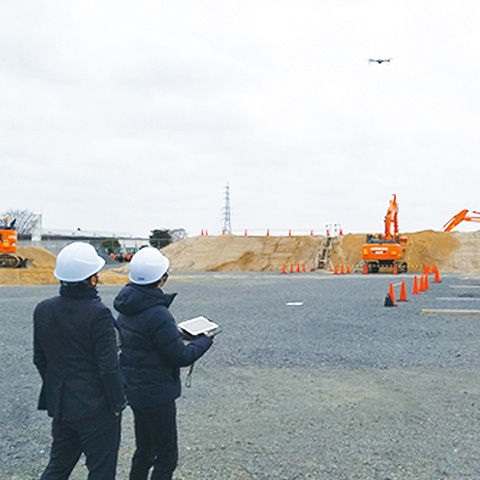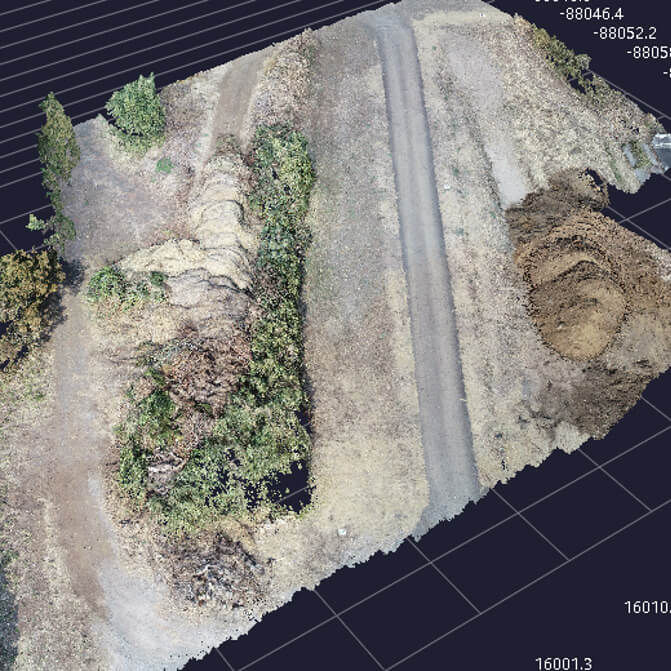 Solution Linkage Point Cloud makes it simple to convert drone surveying to point clouds
With the number of workers in the construction industry falling as the population of working age declines, change is gradually emerging in the industry. One option is the approach of looking to the future but starting ICT with what you can do right now, then gradually expanding applications while enjoying the benefits of ICT.
Another smart approach is to consider introducing ICT in ways that fit your company's future progress, such as starting by using rented ICT construction machinery to build up expertise around a series of ICT construction processes.
Another key point of ICT application is to gain the ability to do 3D surveying by drone (UAV) and generate 3D design data in-house. But many companies complain of problems, such as the time it takes to create point cloud data. Hitachi Construction Machinery offers Solution Linkage Point Cloud, our solution that automatically processes the creation of point clouds, which used to take hours, just by uploading drone-captured images to the Cloud. For example, the process to complete deliverables from conventional surveying used to take three days, but in some cases that can be shortened to just one day from drone imaging to finished 3D data. This is an accessible solution which can be started immediately if automated drone flight is possible.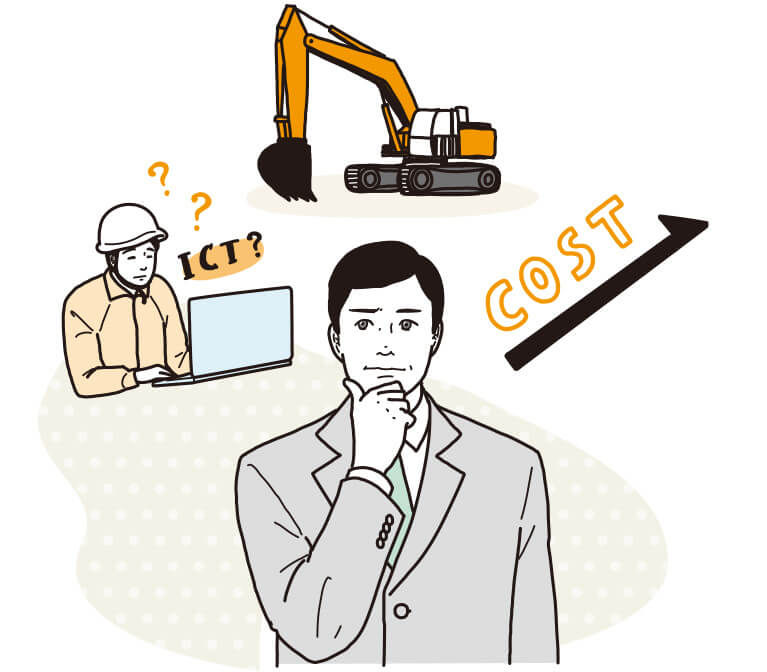 2. We want to move forward with working method transformation by cutting and rationalizing on-site work quantities.
"We have to allocate working time to the everyday on-site tasks of measuring soil quantities produced and managing progress, and processing documents etc. is a hassle…
We want to raise productivity and adapt to working method transformation, but how can we use ICT for better efficiency?"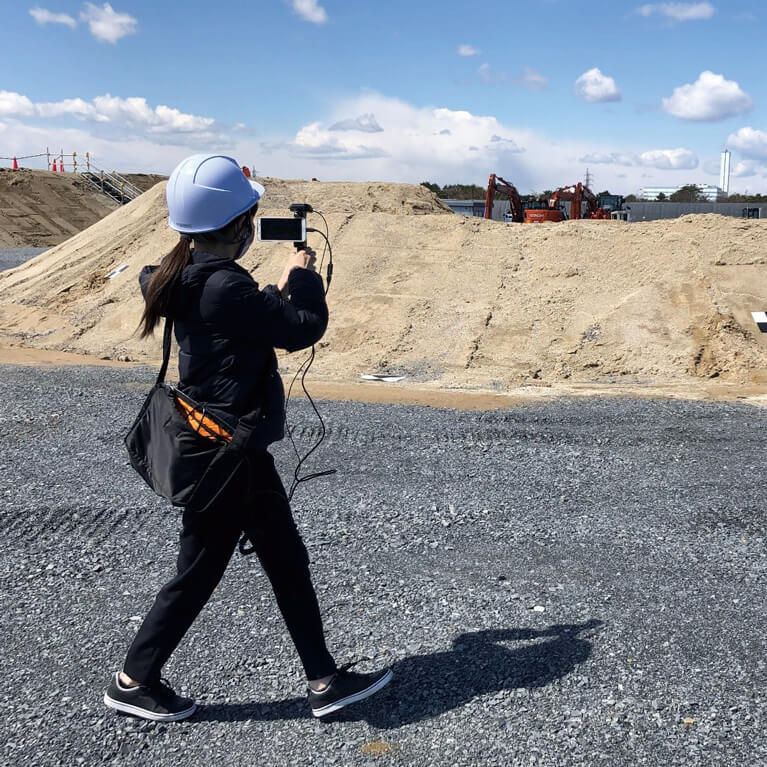 Solution Linkage Survey. Soil quantities can be measured by just taking a smartphone and making a loop around an embankment.
On-site soil volume surveying is the source of many problems. It consumes large work quantities, including time for tasks such as reporting to clients. Solution Linkage Survey is a smartphone-based volume measurement solution that simplifies the whole series of tasks while also providing a quantitative grasp of the situation. It can ascertain the volume (soil quantity) of excavation on a civil engineering site just by shooting video with a dedicated smartphone app. Sharing point cloud data for a site allows people involved to monitor progress and soil quantities on site in real time, even from remote locations.
It is common for time to be spent waiting for dump trucks to arrive on site. Solution Linkage Mobile is a solution for site visualization, to see the state of work on the site and dump truck movement. Dump truck wait time losses can be eliminated by the entry notification function. Functions for tracking numbers of truck trips and for compiling daily reports automatically are highly regarded, and can cut the work required for daily report writing, which used to be a manual task for administrators. Applying ICT to areas which seem inconvenient on site can shorten working times and raise efficiency.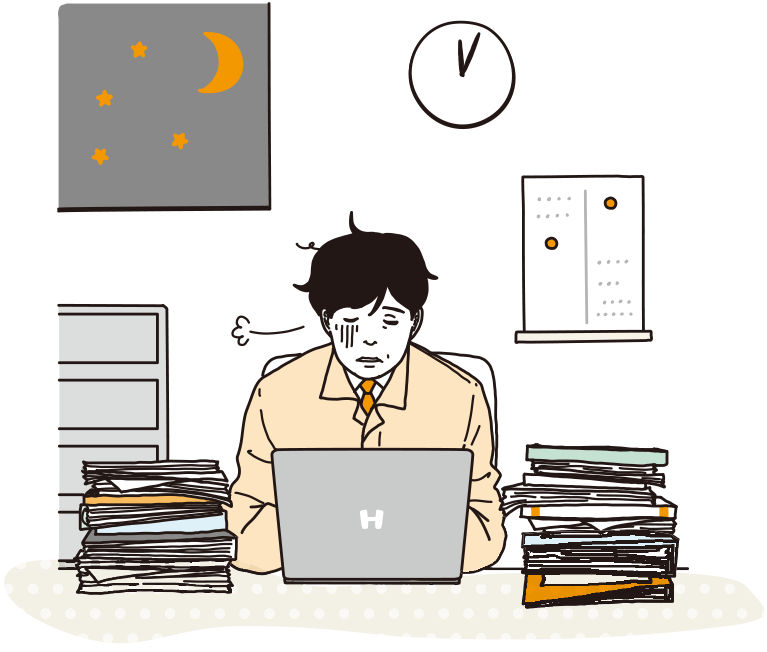 3. We want even younger workers with little experience or proficiency to be able to work safely and correctly
"Operating a hydraulic excavator is complicated, so working efficiency and result quality are affected by operator proficiency.
Operators get older, and it takes time to get young workers ready for duty…"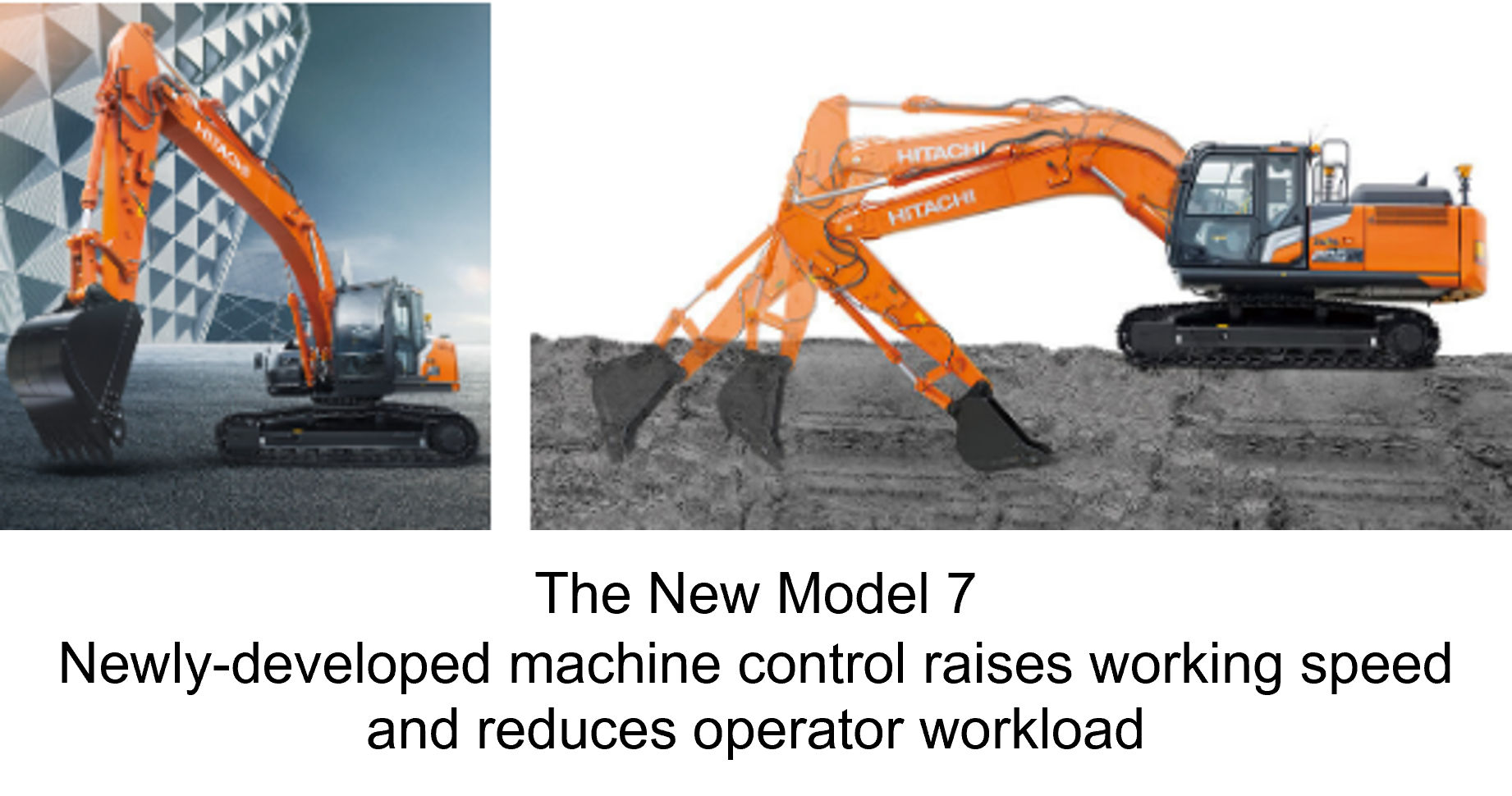 Solution Linkage Assist is our proprietary machine control function, developed to assist operator control in civil engineering works and building foundation construction. It is implemented on Hitachi Construction Machinery's new ZX135USX-7, ZX200X-7, and ZX330X-7 models of ICT hydraulic excavator. These models are equipped with assistance functions that enable even young workers to work accurately on diverse sites. If the front attachment of a hydraulic excavator approaches a set boundary during slewing, the new area control function slows the movement to a stop, helping to improve safety on sites that are narrow or have obstructions.
The Aerial Angle Step IV operation assistance system, new on sale now, is an option for the ZAXIS-7 Series that helps to reduce damage from contact with machines and obstacles. An administrator using a Solution Linkage Alert Viewer that is linked with Aerial Angle Step IV can receive notifications when any object is detected within the working range. There's also a function to compile and analyze detection information within the site and report near miss information to the administrator. This information enables measures such as sharing near misses and ensuring awareness, and can be used in operator education and safety management situations such as preparing patrol plans and danger prediction activities.

Area control is a function which automatically reduces speed to a stop when a set boundary is approached. That reduces the burden of watching surroundings for operators.
4. We want to promote visualization and kaizen activities on site and optimize work.
"Couldn't we get a real-time grasp of the actual state of construction, and whether it's proceeding according to the construction plan?
We also want to share the site situation and cut out wasteful movement".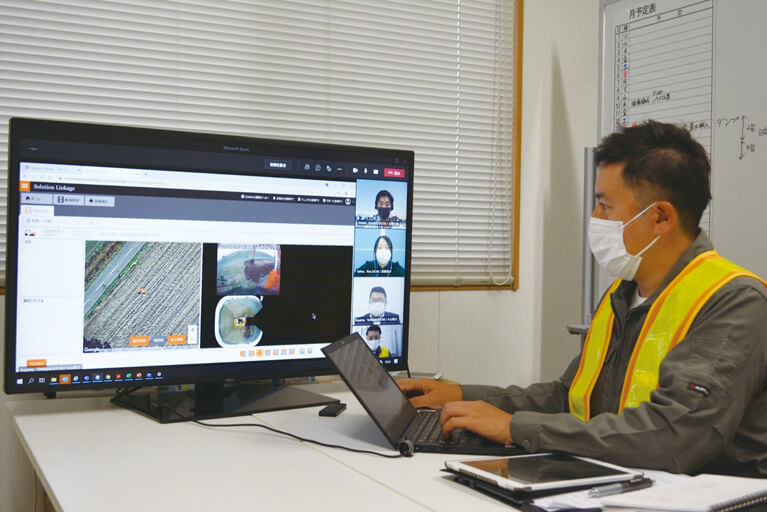 Meetings can be combined with checking the site from a remote location.
As Professor Tateyama pointed out, it is necessary to identify waste in construction and apply ICT to it in order to begin kaizen towards working efficiency. In particular, site administrators must keep track of information in real time and share it with multiple parties concerned with the construction work. We want to use the power of ICT for that.
Solution Linkage Work Viewer is a solution for using a smartphone to keep track of hydraulic excavator work processes. Video from a 360° camera and front camera mounted on the machine is recorded to a recorder. The videos can be viewed on a smartphone that connects to the recorder.
Solution Linkage Work Viewer Cloud dedicated communications unit can be retrofitted to allow immediate remote sharing of the on-site situation to anywhere. That function can support progress management from anywhere, even an office away from the site. The recorded video is time plus video (fast-forwarding at 15x speed), so that work in an eight-hour day can be reviewed in around 30 minutes, to keep track of changes during construction. Details of construction work can be conveyed quickly and accurately to interest parties off site.