Hitachi Construction Machinery established a sales company to further expand business in the Central Asia market
Tokyo, Japan, July 10, 2018 — Hitachi Construction Machinery Co., Ltd. (TSE: 6305; President: Kotaro Hirano; "HCM") today announced that it has entered into an agreement with NIPPON Machinery B. V. (President: M.Kemal Cetinelli; "NIPPON Machinery") for the establishment of a new company that sells and services construction machinery to further expand business in the growing Central Asia construction machinery market, in order to grow the sales network and value chain business.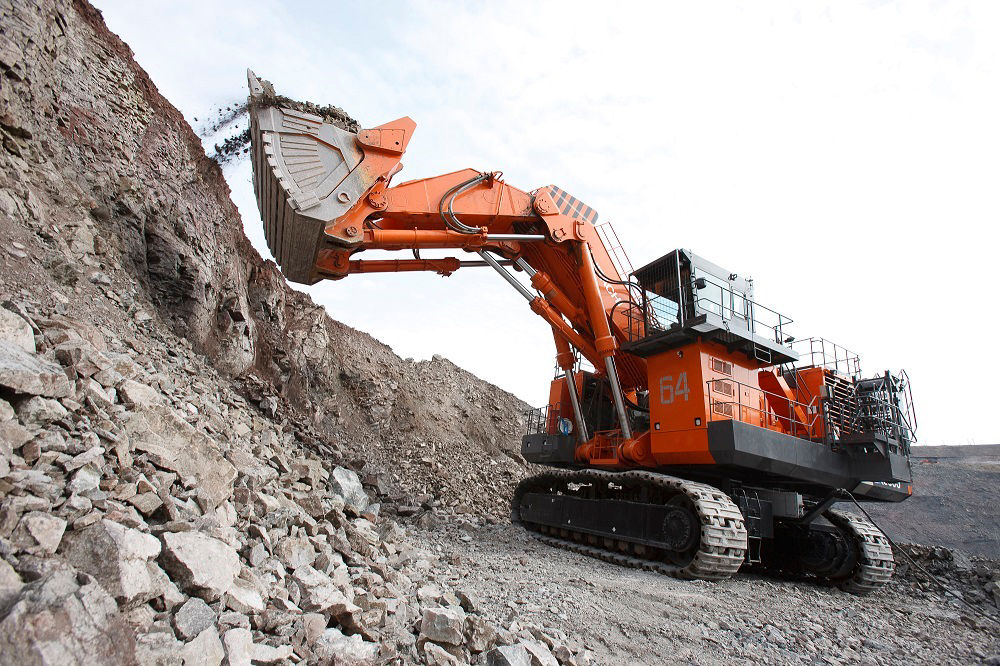 Ultra-large Hydraulic Excavator operating in mine of Republic of Kazakhstan
Background of the establishment of the sales company
Central Asia has a history of Silk Road trade and still maintains a position to this date as a major center of exchange on the Eurasian continent. Also, recently, it has been receiving a lot of attention for its rich natural resources and as a key future economic bloc, eyed as a key traffic junction connecting to the European economic bloc in the Belt and Road Initiative promoted by the People's Republic of China.
As such, there are high expectations in and regarding the entire Central Asia region with respect to infrastructure and industrial developments in the future. Additionally, due to the rich natural resources that it is blessed with—oil, natural gas, iron ore, copper, uranium, and rare earth metals to name a few—HCM has supplied a number of hydraulic excavators for mining and dump trucks, and holds a large market share in the Central Asia region.
HCM has conventionally continued to sell machinery through dealerships in this market, but this time entered into a partnership with Nippon Machinery, which has extensive know-how in the market, for the establishment of a sales/service company. In the near future, HCM will pursue further business expansion in the construction machinery market of Central Asia through the new company.
The HCM Group will reinforce its value chain business centering on services and solutions in addition to the expansion of construction machinery sales in the prospective Central Asia region.
Profile of sales company
Company name : Eurasian Machinery B.V.

Date of establishment : July 2018 (plan)
Capital : 1 million USD (Approximately 100 million JPY)
Investment ratio : Hitachi Construction Machinery 40%, NIPPON Machinery 60%
Head office location : The Kingdom of the Netherlands
Offices planned to open : Republic of Kazakhstan, Kyrgyz Republic, Republic of Tajikistan, Turkmenistan, Republic of Uzbekistan, Republic of Azerbaijan
Line of business : Sales and service of construction machinery
About Hitachi Construction Machinery Co., Ltd.
Hitachi, Construction Machinery Co., Ltd., (TSE: 6305), headquartered in Tokyo, Japan, is a global Construction Machinery company with approximately 20,000 employees worldwide. Fiscal 2017 (ended March 31, 2018) consolidated revenues totaled 959 billion yen. Hitachi Construction Machinery will focus more than ever on the Construction and Mining Machinery Business, which includes Hydraulic Excavators, Wheel Loaders, Rigid Dump Trucks, Compaction Equipment, Applications and Mine Management Systems. For more information on Hitachi Construction Machinery, please visit the company's website at
https://www.hitachicm.com/global/.
Information contained in this news release is current as of the date of the press announcement, but may be subject to change without prior notice.