Hitachis' shovels achieved 100,000 operating hours in Indonesia
8 Feb, 2006
PT Hexindo Adiperkasa Tbk (HAP) proudly announced that Hitachi's two large-scale shovels, EX1800 and EX3500, achieved more than 100,000 operating hours at the Indonesian KPC coal mine.
PT Kaltim Prima Coal (KPC) is located in East Kalimantan, Indonesia and this coal mine is producing world-class quality coal. KPC have EX1800, which passed 100,000 operating hours last August, and EX3500 achieved more than 100,000 operating hours last October 2005 finally.
The EX1800 of #218 shovel is working at KPC from August 1991. The EX3500 of #123 shovel was delivered at KPC at December 1990. At this huge mine, other Hitachi shovels such as other nine EX3500s and three EX1800s are keeping high operating hours. Furthermore, twelve Dump trucks of EH4500 are working at there.
HAP is the dealer, providing high quality service solutions with Hitachi Construction Machinery Co Ltd.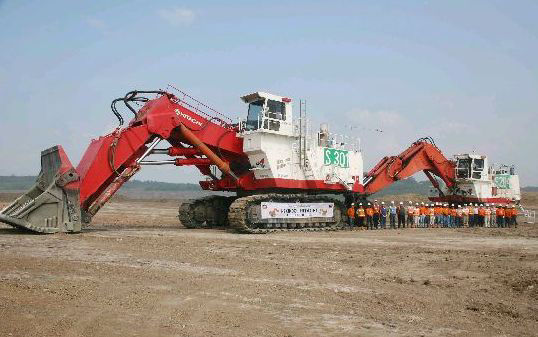 (From left to right) EX3500 achieved 100,000 hours last October and EX1800.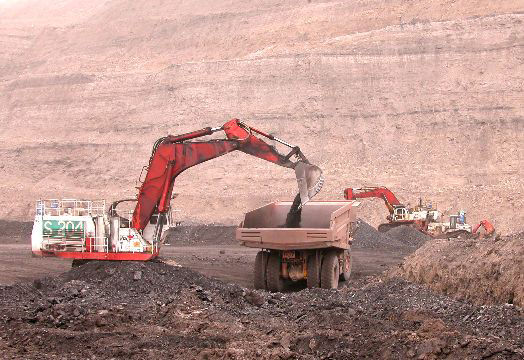 EX1800 achieved over 100,000 hours last August at this KPC coal mine.
Author: Hitachi Construction Machinery Co Ltd