FY2014 Environmental Audit
The Hitachi Construction Machinery Environment Policy Division regularly implements environmental audits of group manufacturing companies. This audit differs from an ISO 14001 audit. It assesses whether the environmental management of each group manufacturing company is in compliance with the environmental management being carried out by the Hitachi Construction Machinery Group. The audit also assesses documentation and field operations, mainly addressing standard auditing items for the group.
In FY2014, environmental audits were implemented at Shin Tohoku Metal Co., Ltd. and Tada Kiko Co., Ltd., two domestic HCM Group companies. This is the second time Tada Kiko underwent an audit. The previous audit was conducted four years ago. This is the first time an environmental audit was implemented at Shin Tohoku Metal. The audit results indicated that no major issues were identified at either company. HCM plans to routinely conduct environmental audits going forward to promote environmental management.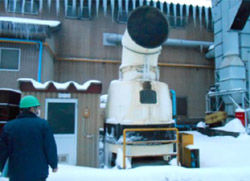 Audit at Shin Tohoku Metal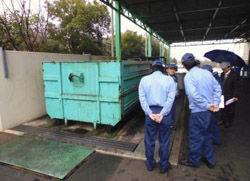 Audit at Tada Kiko