HCM Group Participates in Earth Hour 2015
On March 28, 12 companies and 45 bases of the Hitachi Construction Machinery Group participated in Earth Hour 2015. Starting with the HCM group's mother factory, the Tsuchiura Works, group companies at home and abroad turned off their lights, including sign and office lights, at the designated time and day. Hitachi Construction Machinery (China) Co., Ltd. called out to its suppliers and succeeded in getting 20 companies to join forces in taking climate action.
Earth Hour is the world's largest environmental campaign organized by the World Wide Fund for Nature (WWF). People around the world participate in the this global movement by switching off their lights at the same time on the same day to show they care about stopping climate change and want to protect the earth's environment.
Prior to the day of the worldwide event, a number of HCM Group companies and bases implemented their own light-off initiatives from March 23. These efforts reduced electrical power consumption by 10,064kWh and curtailed CO2 emissions by roughly 6,240kg∗1. This is equivalent to amount of CO2 absorbed by around 446 cedar trees∗2.
Going forward the HCM Group aims to contribute to preventing climate change by actively participating in various events, campaigns, and movements that focus on saving our environment.
List of HCM Group companies that participated in Earth Hour 2015
 
 
No. of
bases that
participated
1
Hitachi Construction Machinery Co., Ltd.
4
2
Hitachi Kenki Logistics Technology Co., Ltd.
1
3
SHIN TOHOKU METAL CO., LTD.
1
4
Hitachi Construction Machinery Camino Co., Ltd.
1
5
Hitachi Construction Machinery Tierra Co., Ltd.
1
6
Hitachi Construction Machinery Eurasia Manufacturing LLC
1
7
Hitachi Construction Machinery Southern Africa Co., Ltd.
8
8
Hitachi Construction Machinery (Shanghai) Co., Ltd.
1
9
Hefei Rijian Shearing Co., Ltd.
1
10
Hitachi Construction Machinery (China) Co., Ltd.
1
11
Hitachi Construction Machinery Australia Pty., Ltd.
23
12
Hitachi Construction Machinery (Europe) N.V.
2
∗1 CO2 emissions
Calculated using official power conversion coefficients (PCCs), including those employed in the Act on Promotion of Global Warming Countermeasures
∗2 In accordance with a pamphlet (Green Absorption Source Measures for Prevention of Global Warming) put out by the Ministry of the Environment and the Forestry Agency outlining measures on the absorption of CO2
A single cedar tree (50 years old with a high of around 20-30 meters) absorbs roughly 14kg of CO2 per year on average
Before (LHS) and after (RHS) turning out the lights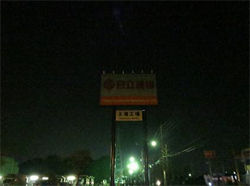 Hitachi Construction Machinery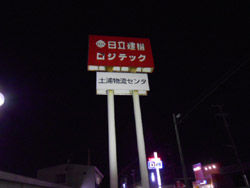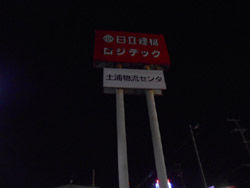 Hitachi Kenki Logistics Technology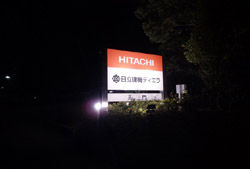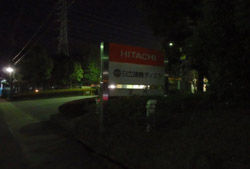 Hitachi Kenki Logistics Technology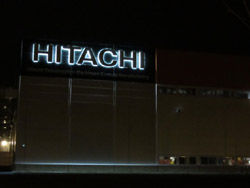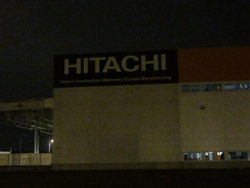 Hitachi Construction Machinery Eurasia Manufacturing LLC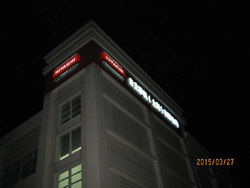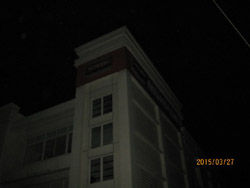 Hitachi Construction Machinery (Shanghai)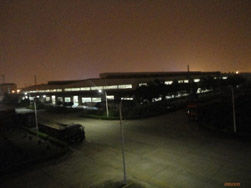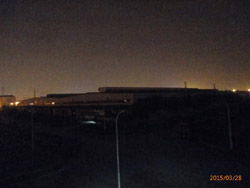 Hefei Rijian Shearing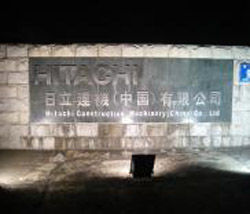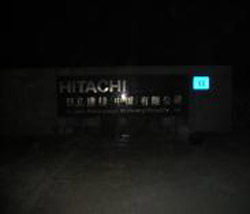 Hitachi Construction Machinery (China)