HCM Group Participating in the Light-down Campaign
Nine sites of five Hitachi Construction Machinery Group companies participated in the light-down campaign implemented by the Ministry of the Environment.
The campaign slogan is "expressing gratitude to the earth on the night of the light-down campaign." The event was held on June 22 (summer solstice) and July 7 (Cool Earth Day). The lights were turned off from 20:00 to 22:00 on these days to fight climate change.
The HCM sites that participated in the campaign turned off their lights, including billboard lights. In addition, we established an expanded implementation period. From May to October we aim to curb our electrical used by a total 32,375kWh or about 18 tons of CO2 emissions*1 (this is equivalent to the amount of CO2 absorbed by roughly 1,274 cedar trees*2).
The HCM Group is contributing to the prevention of climate change by promoting energy conservation measures, including the light-down campaign, and reducing CO2 emissions throughout the entire lifecycle of our products. Going forward, we aim to conduct business activities that aim to achieve a sustainable society.
| | | |
| --- | --- | --- |
|   | Participating companies | Participating sites |
| 1 | Hitachi Construction Machinery Co., Ltd. | 5 |
| 2 | Hitachi Kenki Logistics Technology Co., Ltd. | 1 |
| 3 | Hitachi Construction Machinery Camino Co., Ltd. | 1 |
| 4 | Hitachi Construction Machinery Tierra Co., Ltd. | 1 |
| 5 | SHIN TOHOKU METAL CO., LTD. | 1 |
∗1 CO2 emissions volume
Calculated using the electric power conversion coefficient stipulated in the Act on the Rational Use of Energy
∗2 According to a pamphlet by the Ministry of the Environment and Forestry Agency on the carbon sinks to prevent climate change, a single cedar tree (50-year old tree, 20-30 meters in height) absorbs roughly 14kg-CO2 per year on average.
Before lights out (up) and after (down)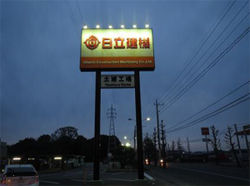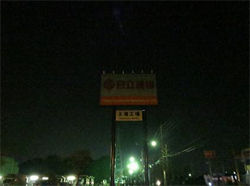 Hitachi Construction Machinery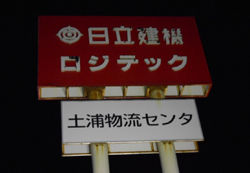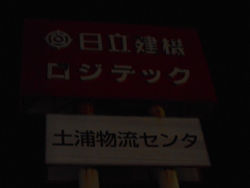 Hitachi Kenki Logistics Technology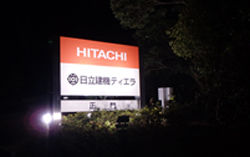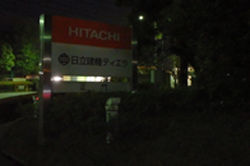 Hitachi Construction Machinery Tierra