Memorial Tree and Rapeseed Planted in Biotope (Hitachi Construction Machinery Tierra)
On November 24, 2015, Hitachi Construction Machinery Tierra planted a memorial tree in the biotope (a habitat for living creatures) currently being designed on its factory site. This was to celebrate the acquisition of its Excellent Eco-Commuting Business Site certification, a program being promoted by the Ministry of Land, Infrastructure, Transport, and Tourism (MLIT), an honorable mention award at the GREEN 21 Awards, the Hitachi Group's environmental award program, and the Eco-Factories & Offices Select Certification of the Shiga Factory. In conjunction with this, employees planted rapeseed seeds donated by NPO Nanohana Project Network. Tierra is a registered supporting member of the NPO. Next spring the rapeseed flowers will create a sea of yellow around the biotope.
Tierra also plans to register its eco-system preservation activities, which includes the biotope it is designing, with the Nijyu-maru Project. The company aims to do what it can to preserve the eco-system.
Nijyu-maru Project
Hitachi, Ltd. Eco-Factories & Offices
Planting of the memorial tree and rapeseed seeds Biotope, Shiga Factory, November 2015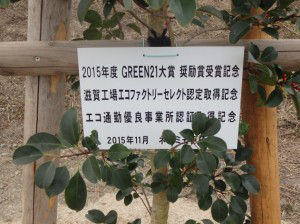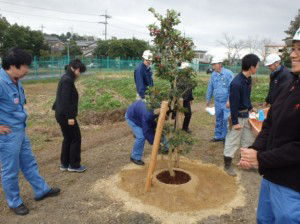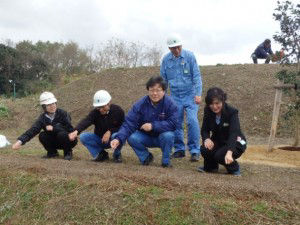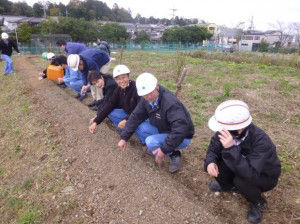 GREEN 21 Awards Ceremony; Group photograph of the winning plant Hitachi, Ltd. head office, September 2015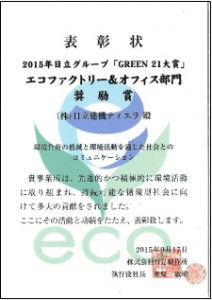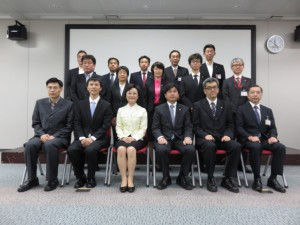 Eco-Factories & Offices Select Certification ceremony Tierra head office, October 2015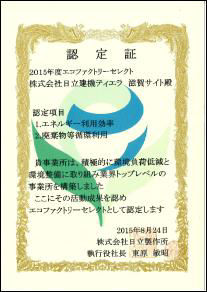 Certification acquired June 2015 Registration and logo for the Excellent Eco-Commuting Business Site certification program