Moved Up in 19th Nikkei Environmental Management Survey
Hitachi Construction Machinery ranked No. 1 in the machinery sector in the 19th Nikkei Environmental Management Survey. The company ranked 10th in the manufacturing sector, making great strides from 23rd in the previous survey to 10th, thereby putting it in the Top 10.
The survey evaluates environmental management in five areas: environmental management promotion system, pollution & biodiversity, resource recycling, product, and global warming. Hitachi Construction Machinery outperformed its scores in the previous year in all areas. In particular, the company scored 99 out of 100 in the products category.
Moving forward, Hitachi Construction Machinery plans to continue to reduce its environmental impact and engage in eco-friendly business activities.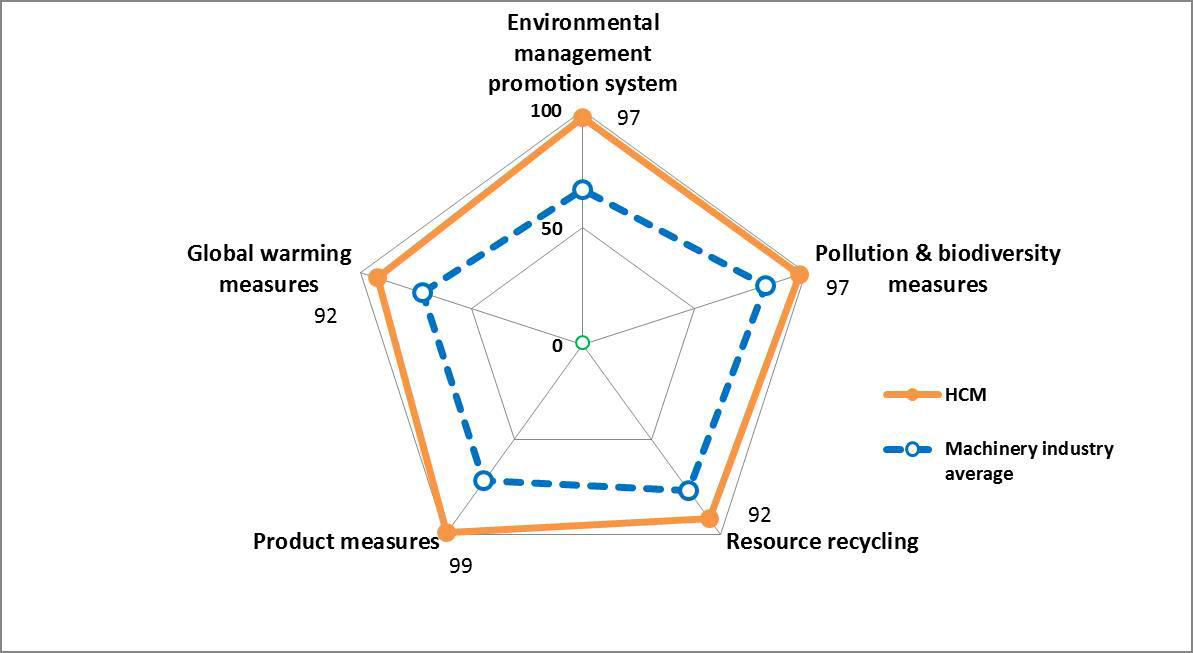 Hitachi Construction Machinery's scores in each area