Main Environmental and CSR Activities in Asia and Oceania i in FY2015
PT Hexindo Adiperkasa participated in a Buddhist Event in Tarakan City, Indonesia
In celebration of Indonesian Independence Day, PT Hexindo Adiperkasa (Hexindo) contributed to Upacara Syukuran dan Doa Perlindungan (a ceremony to express gratitude and pray for divine protection), a Buddhist event held annually in Tarakan that was performed by our Tarakan branch customer over September 1 and 2, 2015.
Local residents including our Tarakan branch customers participated in this event.
Hexindo will continue to support community-based activities.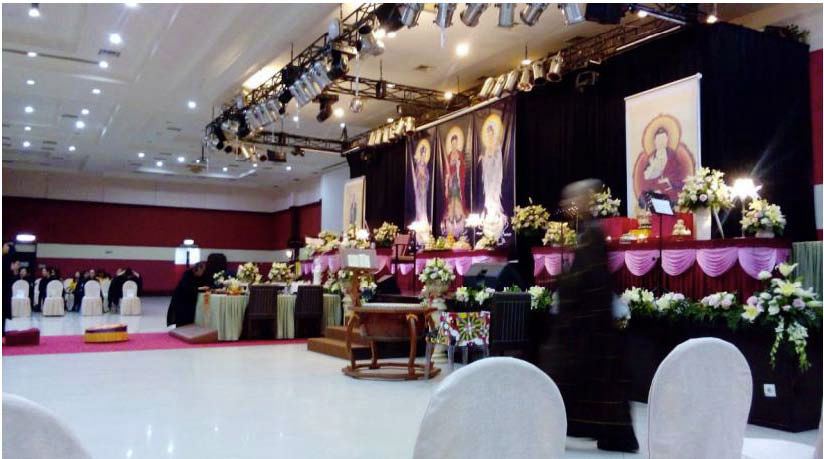 The ceremony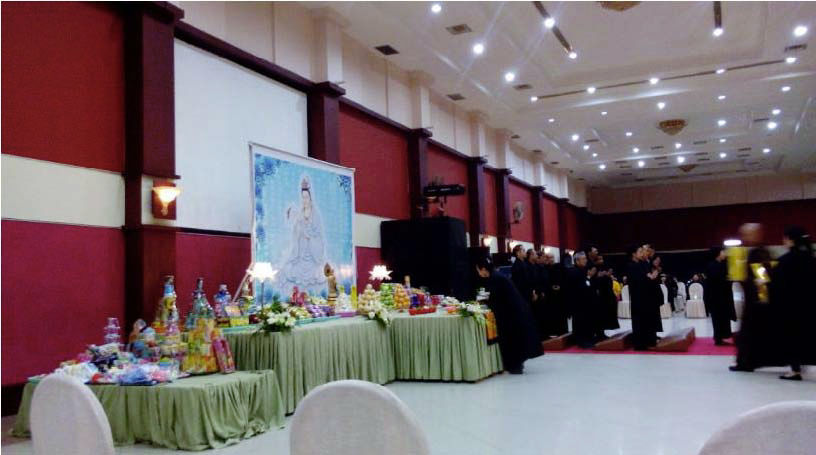 People who gathered for the ceremony
Other Environmental and CSR Activities in Asia and Oceania in Fiscal 2015
●Hitachi Construction Machinery Indonesia
Student Factory Visit
Donations to orphans and organizations
Cleaned the drainage channel along the eastern wall of HCMI
Donated scholarships to employees and employee's children, and residents in HCMI's neighborhood
●Hitachi Construction Machinery Asia and Pacific
Made a donation and volunteered at Animal Lovers League
Made a donation and participated in the Run For Hope 2016 charity run
Visited St Luke's Eldercare, and held a bingo game and karaoke competition, where we gave out prizes
Children from the Melrose Home charity visited the Science Centre Singapore with volunteers from HMAP's staff
●CablePrice (New Zealand)
Excavator demonstration charity fundraiser for childhood cancer charity
Bake sale fundraiser for childhood cancer foundation, CanTeen
Job creation through employment of trainees
●Hitachi Construction Machinery Australia
Improved energy efficiency by fitting solar panels and LED lighting
Fleet vehicles, ending their lease, were changed over to more energy efficient models
Each July, HCA calculates emissions produced from operating our fleet and business air travel. These calculations are then formatted by Carbon Neutral, a third party NGO, and the emissions are offset via purchasing carbon credits toward reforestation and wind farm projects.
Made a donation to the Humpty Dumpty Foundation, which provides medical equipment for paediatric hospitals to help sick and injured children
●Hitachi Construction Machinery (Thailand)
Conducted reforestation activities and donated to the revitalization of Sirindhorn International Environmental Park
●Hitachi Construction Machinery (Malaysia)
Donated to NPOs and festivals
Continued our Healthy Life Style Award to encourage all employees to stay fit and healthy
Constructed washing bays and oil traps in workshops to comply with environment regulations