Performance report on eco-commuting activities (Hitachi Construction Machinery Tierra)
Hitachi Construction Machinery Tierra (Tierra) obtained the Hitachi Group's first Excellent Eco-commuting Business Site Certification in June 2015. In June this year, Tierra submitted a performance report for the year to the Kinki District Transport Bureau of the Ministry of Land, Infrastructure, Transport and Tourism, which is the secretariat for the Council for Promoting the Use of Public Transport.
From the Shiga site, where the Shiga production center is located, Tierra and the three on-site suppliers of Hitachi Kenki Logistics Technology Co., Ltd., Leading Co. Ltd., and Ohguro Diesel Co., Ltd. submitted a performance report. The annual CO2 reduction from eco-commuting initiatives came to 74.0 tons for Tierra, a total of 14.7 tons for on-site suppliers, and 88.7 tons for the whole Shiga site.
In 2017, the certification comes up for renewal. Our next objective is continued certification by changing over to high-efficiency vehicles, proceeding with activities focused on recommending commuting on foot or by bicycle combined with health promotion, and working toward further CO2 reductions from commuter vehicles. To tie-in with boosting eco-consciousness, we gave all employees special environmental awareness ballpoint pens that were created to celebrate acquiring certification.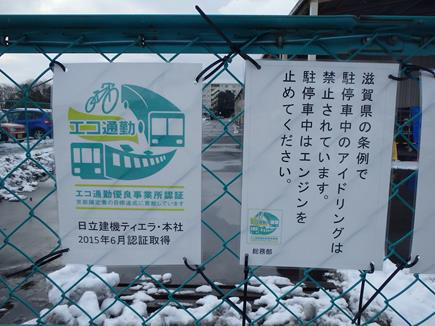 Signs to promote no idling (1)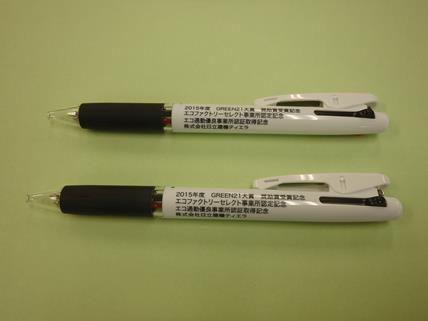 Special environmental awareness ballpoint pens to celebrate acquiring certification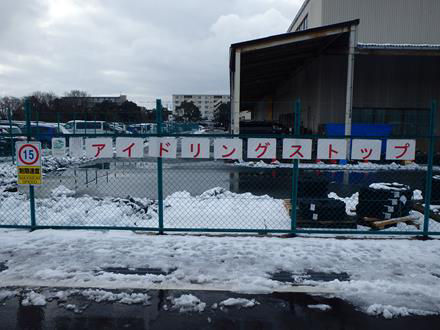 Signs to promote no idling (2)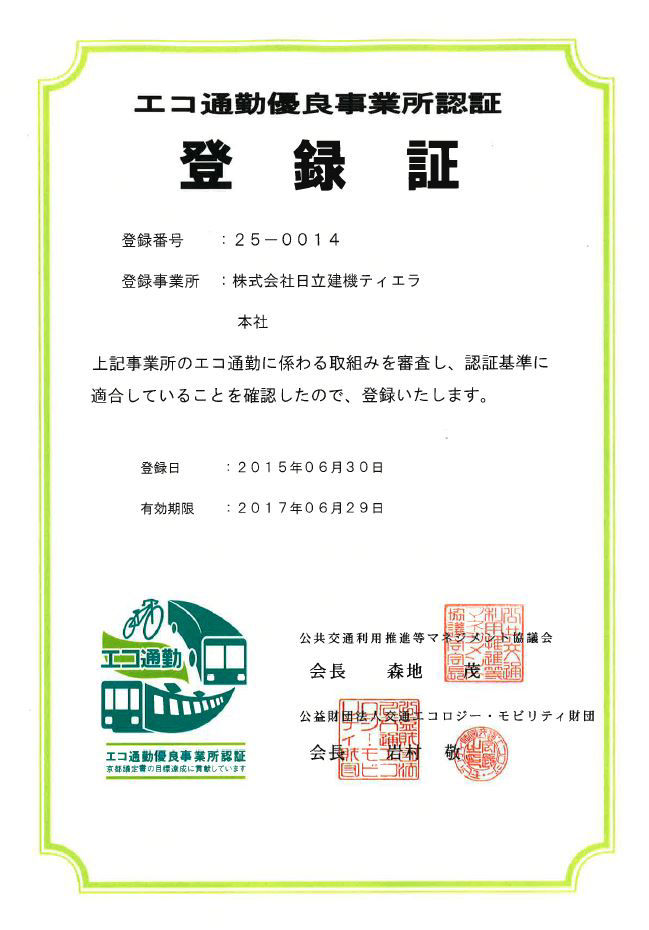 Excellent Eco-commuting Business Site Certification