1H FY2016 Environment Policy Division Meeting
On September 26, 2016, the 1H FY2016 Environment Policy Division Meeting was held at the Hitachi Construction Machinery headquarters.
Members from the Environment Policy Division and representatives from group companies attended. Members at domestic sites far from Tokyo and managers at overseas sites participated online.
At the meeting, the Hitachi Construction Machinery Group's achievements from activities carried out in FY2015 and progress in the current fiscal year were reported. In addition, the members discussed and approved measures for environmental issues and information disclosure.
The Environment Policy Division meets twice a year to implement global environmental management and communications. The next meeting is scheduled for February 2017. The Environmental Action Plan and Environmental Audit will be the main agenda for discussion.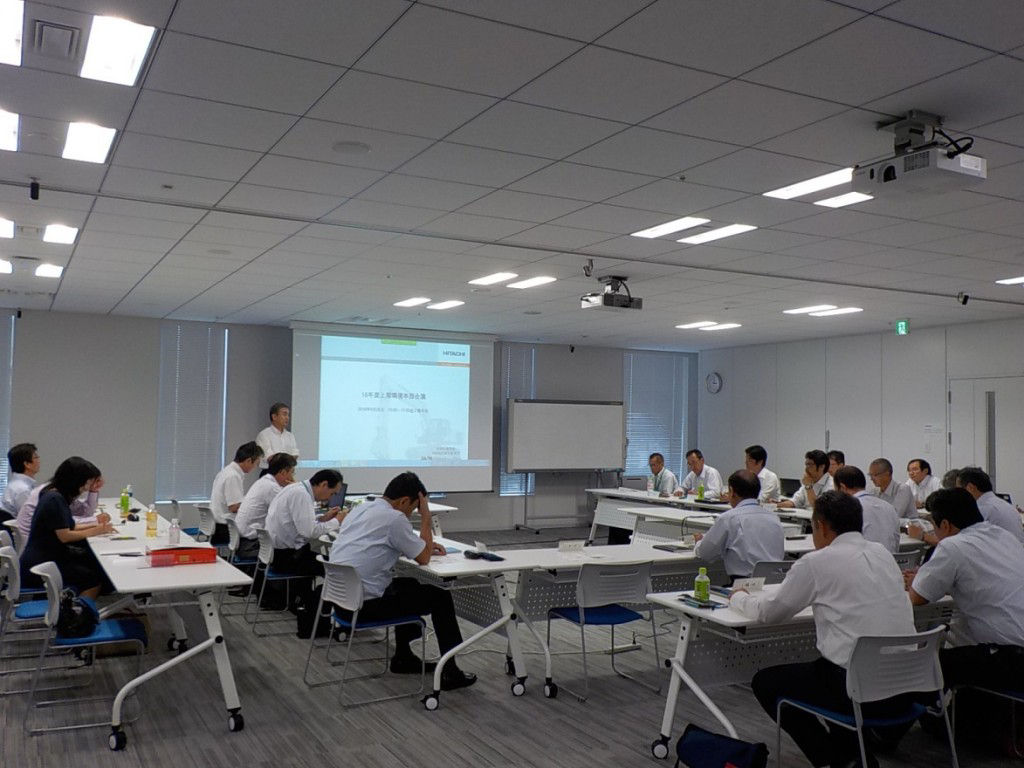 View of the meeting