Book for Nusantara 2016(PT Hexindo Adiperkasa Tbk)
PT Hexindo Adiperkasa Tbk conducted an event namely "Book for Nusantara 2016" as a part of our commitment to give a support to Education & Future Indonesian Young Generation Development in December 2016.
On that event, we were distributing 1988 Children Books – Story Reading Book & Encyclopedia – to some elementary school libraries in Sangatta & Merauke surroundings.
Direct impact that we could see through this event is related to the improvement of children enthusiasm in fulfilling their anxiety to the knowledge. Indirectly we are involving to support a Government Program called "Gerakan Literasi Indonesia 2016".
We plan to continue this event in the next years. The opportunity to conduct event that closely related to children development (although in the small scoop) has spurred us to think of an idea about simple & effective program for employee's children development as well as we consider to do the same thing to the community.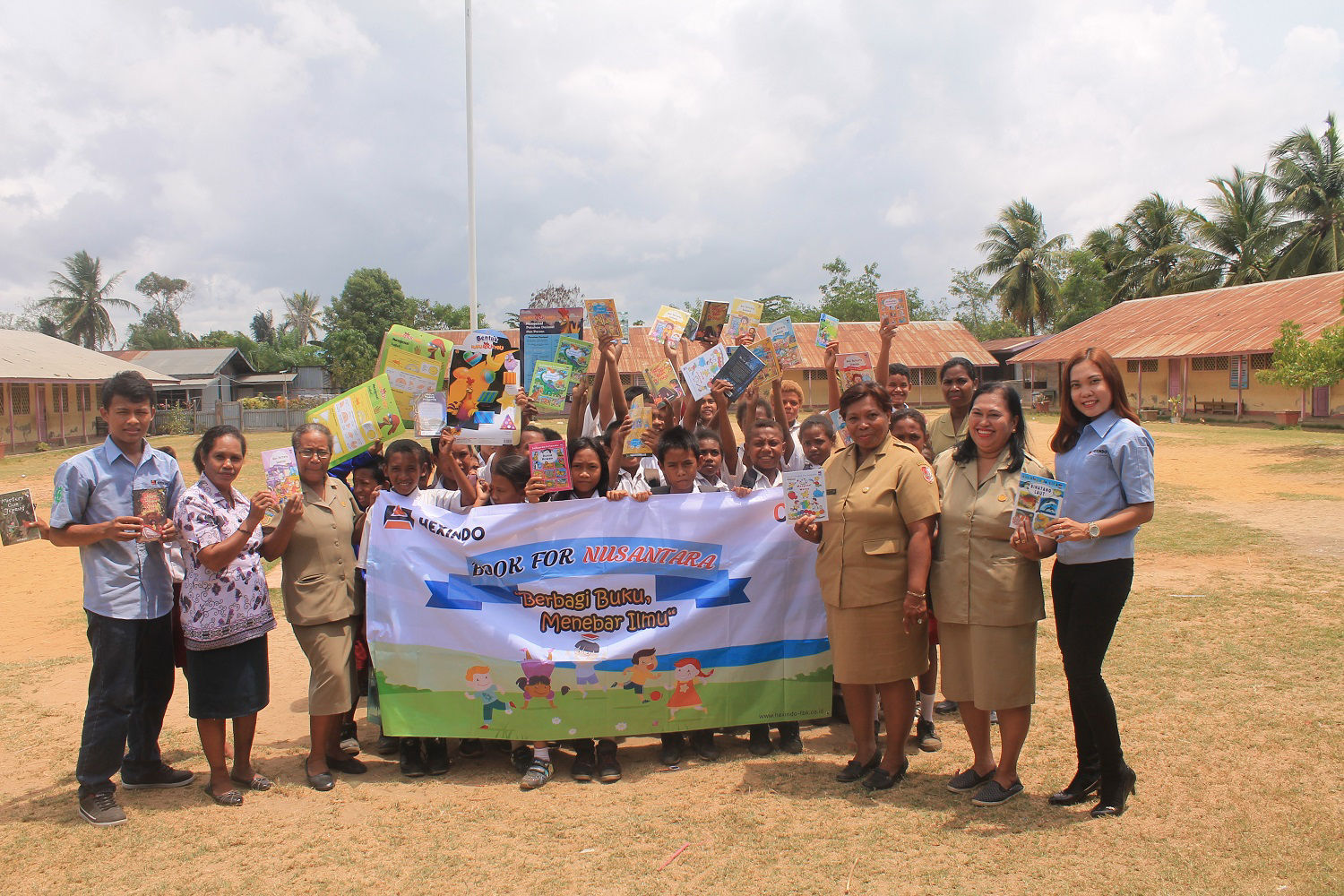 With Children who have the books we donated