Volunteer Work at ACRES (Hitachi Construction Machinery Asia and Pacific)
Committee members from HMAP Corporate Social Responsibility (CSR) and volunteers spent a meaningful and eye-opening afternoon volunteering their service at the Animal Concerns Research and Education Society (ACRES) on 30th March 2017.
Registered on 24th May 2001, ACRES is an animal protection organisation driven by their concern for animals. The founder, Mr Louis set up this organisation with the ultimate goal of ending it. ACRES actively participate in research projects on the use of animals in multiple fields and these research findings are used to educate the general public. By doing these, they hope to promote active community involvement in the animal protection movement, as well as strive towards synergistic partnerships with authorities and related parties.
A total of 13 CSR members and volunteers gathered at ACRES Animal Rescue Centre on 30th March 2017. Although it was a rainy afternoon, the weather definitely did not dampen the spirits of our volunteers.
The session began with a short educational talk on the goals and purpose of the organisation. The volunteers were then split into teams to work on various tasks including cleaning of snake enclosures, tortoise enclosures and also other maintenance works.
Our volunteers worked hard to clean up the enclosures while some others were tasked to gather materials to decorate the tanks, making them look like their natural habitat. Through these activities, our volunteers came face to face with exotic reptiles that they were only be able to see on TV. Some brave members even had the chance to handle snakes in the process.
HMAP donated a total of S$1,010 worth of supplies to ACRES to support them in their daily operations. These supplies include reptile feeds, vitamins, bird feeds and stabilizers used for the capture of wild animals.
It was definitely an eye-opening experience for our volunteers to be able to gain exposure to such exotic wildlife and also understand the special work that ACRES is carrying out in their day to day operations. They are indeed a group of unsung heroes and it was our pleasure to be able to offer our services to them.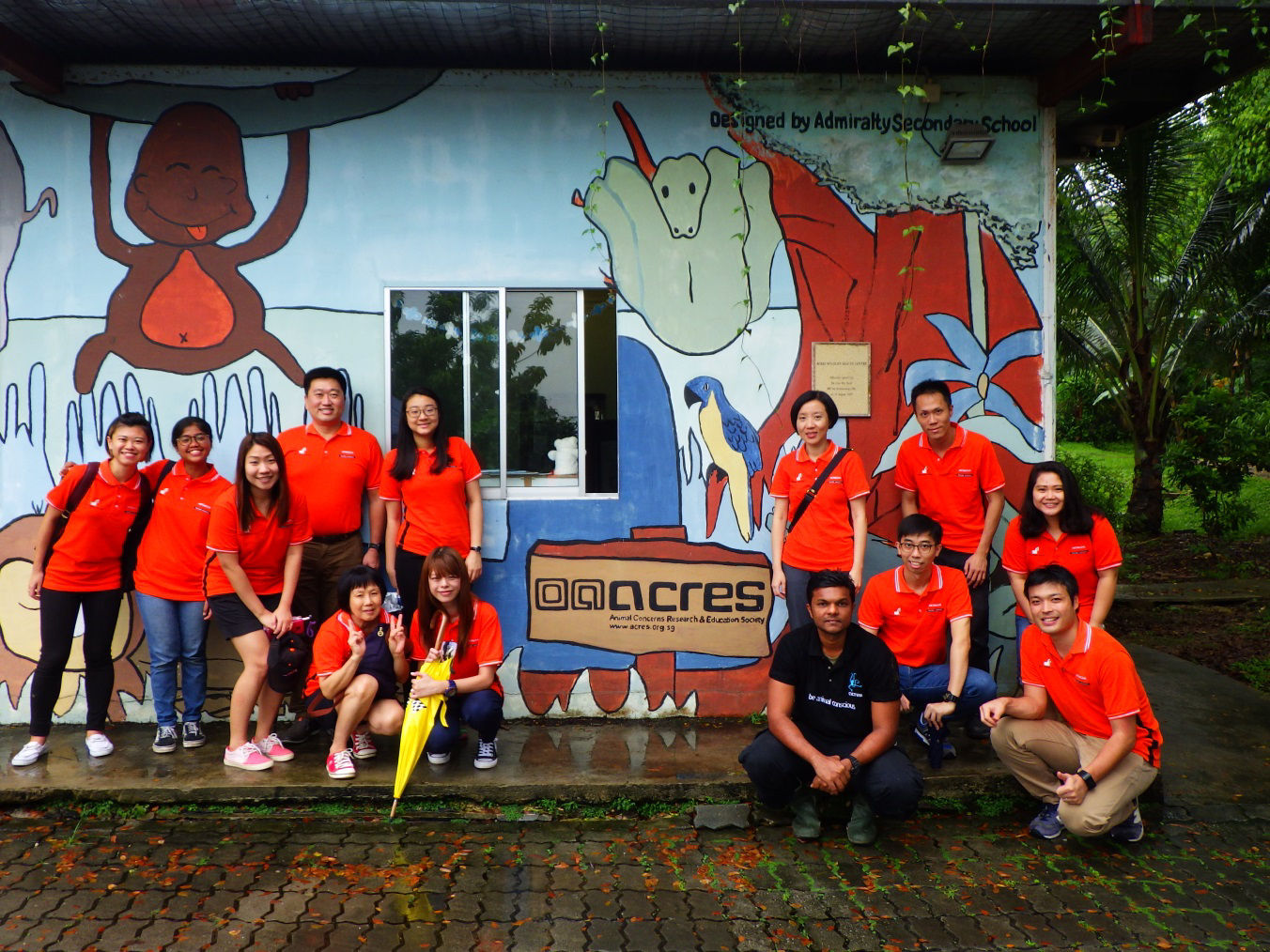 Group photo of volunteers and coordinator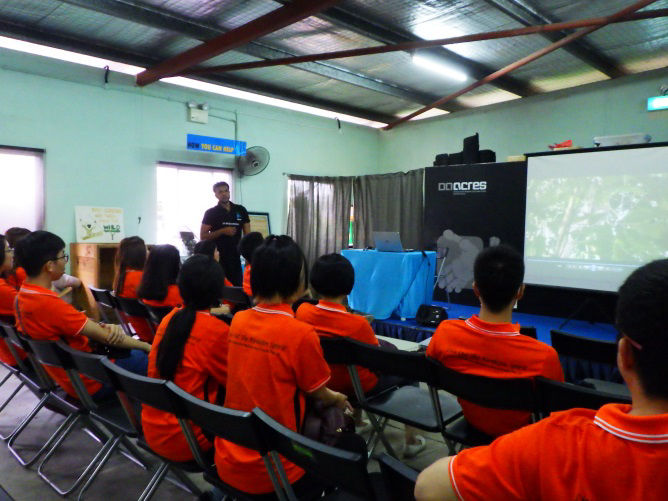 Introduction by ACRES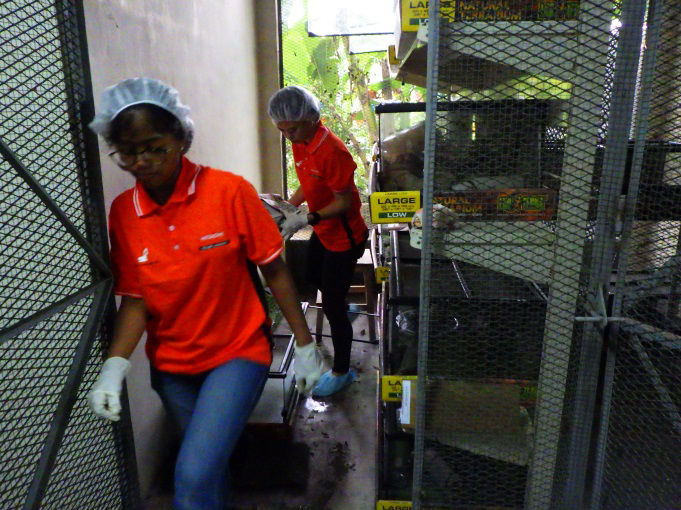 Cleaning of snake tanks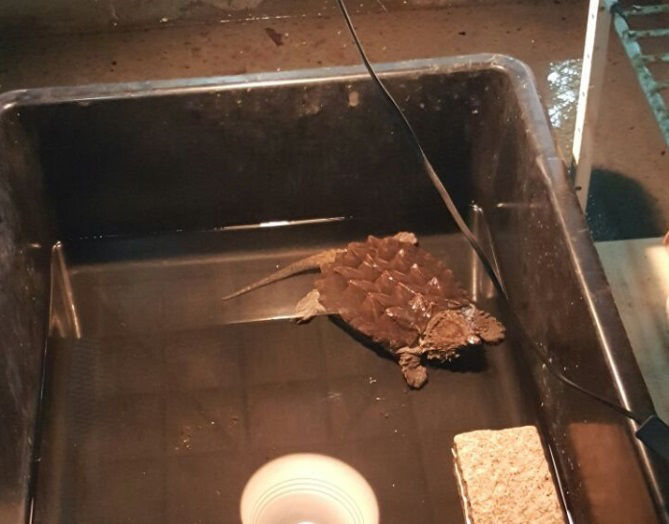 Alligator snapping turtle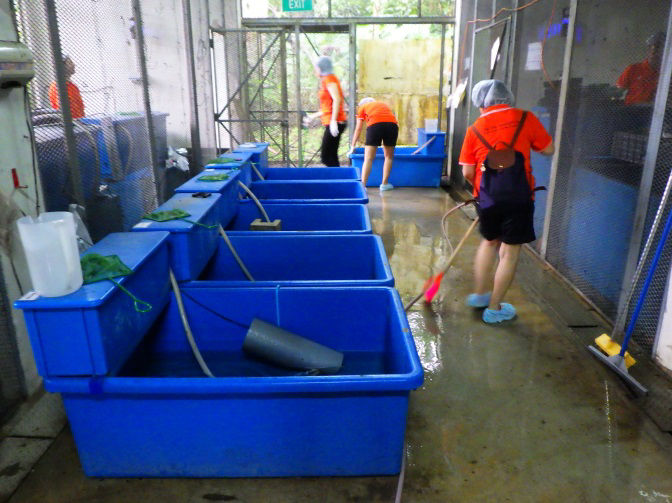 Cleaning of turtle enclosure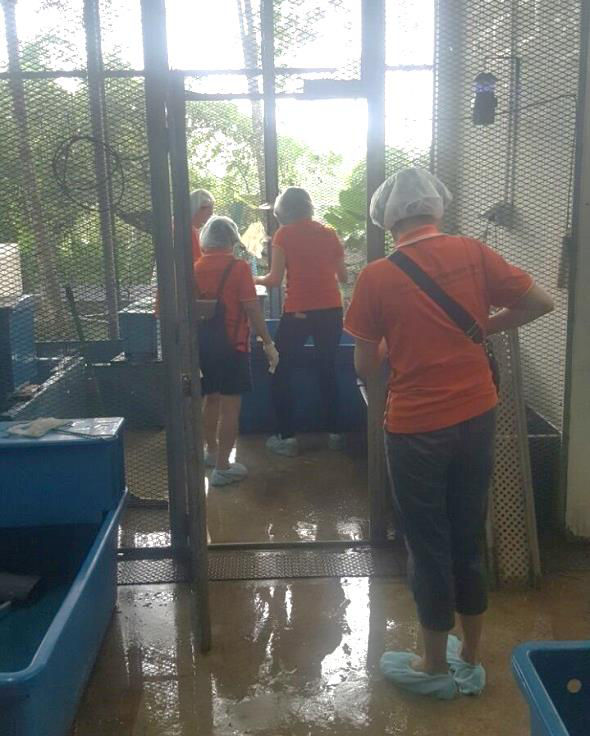 Cleaning of turtle tanks