Ceremony to Commemorate Delivery of Teacher's Dorm for Primary School in Prahop Village, Cambodia
On July 7, 2017, a ceremony was held to commemorate the delivery of a teacher's dorm for a primary school in Prahop Village, which is located in Battambang Province, Cambodia. The dorm was built thanks to the support of Good Earth Japan (GEJ).
This primary school is built on a former minefield in Battambang Province, which is the northwest region of Cambodia. Due to extremely poor transportation conditions, the teachers used one of the classrooms as a dorm and office. Owing to the completion of the teacher's dorm, the school now has another classroom it can use. The dorm has contributed to the improvement of teacher's living conditions.
GEJ received a letter of appreciation from the Education Bureau of Bavel district, which is the district the school belongs to. The teachers expressed their joy as they are now able to properly focus on teaching.
Hitachi Construction Machinery aims to continue to provide support to GEJ going forward.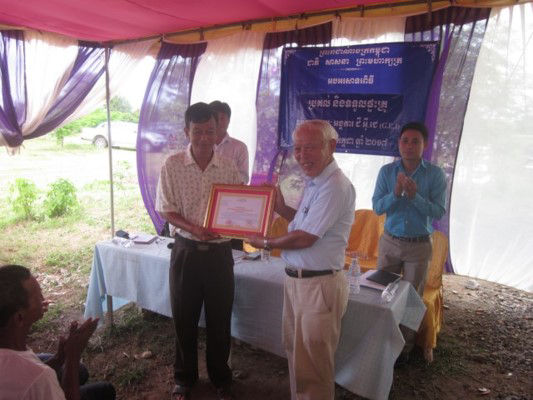 Director of Bavel district Education Bureau (left) presents Makoto Teradaira, director of GEJ, with a letter of appreciation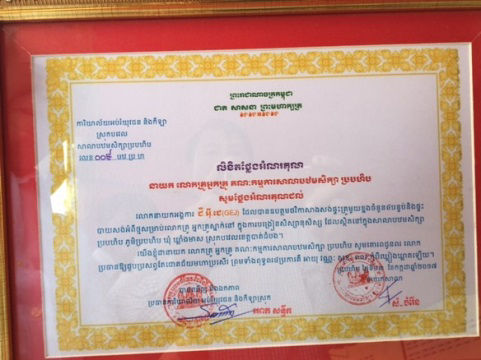 Letter of appreciation signed by the principal and director of the Education Bureau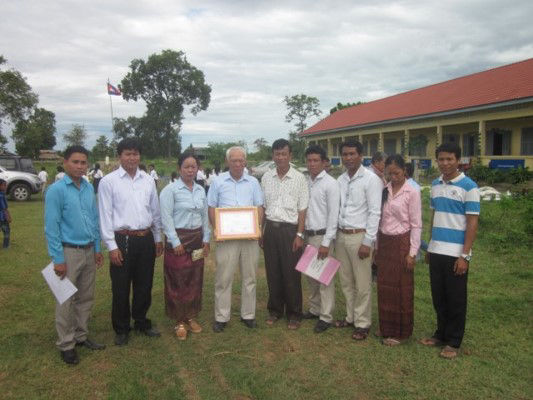 Commemorative photo with the teachers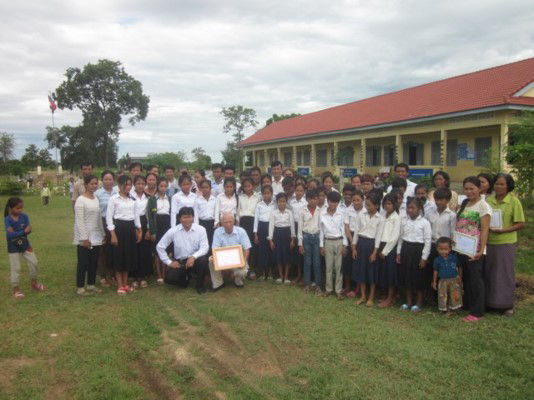 Photo with everyone, including upper classmen