Health Seminar & Free Medical Checkup with Topic of Diabetic (PT Hexindo Adiperkasa)
On 29th November 2017, as part the contribution of PT Hexindo Adiperkasa Tbk to community support & health issue, company held a Corporate Social Responsibility (CSR) program entitled Menjaga Negeri (Save our Country)-Health Seminar & Free Checkup Activity.
The activity of Health Seminar & Free Checkup was conducted at Child-friendly integrated public spaces (called as RPTRA) in Jatinegara area, East Jakarta. The activity was followed by 80 housewife that living near RPTRA and also near from Hexindo Head Office. Health seminar was given by company doctor with topic of diabetic, at the same time we also gave a free checkup of blood glucose.
We could seen through this activity is related to housewife's' enthusiasm and awareness to health issue especially topic of diabetic that recently indicated an increasing number at big cities in Indonesia especially Jakarta. It influenced by life style and food consumption style.
We plan to make it as a continuous activity in the future. Hopefully these social activities related Health & Environment can also inspire employees to contribute to society.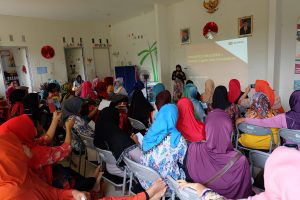 Seminar of diabetes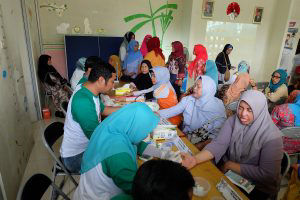 Blood sugar check