Mangrove Plantation on National Tree Planting Day (PT Hexindo Adiperkasa Tbk)
As part the contribution of PT Hexindo Adiperkasa Tbk to environment issue for Indonesian future, company held a Corporate Social Responsibility (CSR) program entitled Menjaga Negeri ( Save our Country)-Mangrove Planting Activity. The activity held right on 29th Hexindo Anniversary and Indonesian Tree Planting Day.
The activity of Mangrove Planting in Jakarta was followed by Sales Director Mr. Djonggi Gultom, Product Support Director Mr. Koji Sato and 40 employees who are participate in mangrove planting at Marunda coastal, Cilincing, North Jakarta. We also did the same activity at Balikpapan Mangrove Centre that followed by 30 employees. These activities were held on November 28th 2017.
We plan to make it as a continuous activity in the future. The opportunity to conduct program that closely related to environment issue has spurred us to think the idea of simple & effective CSR program that encourage our employee' contribution to environment issue and the nation indirectly.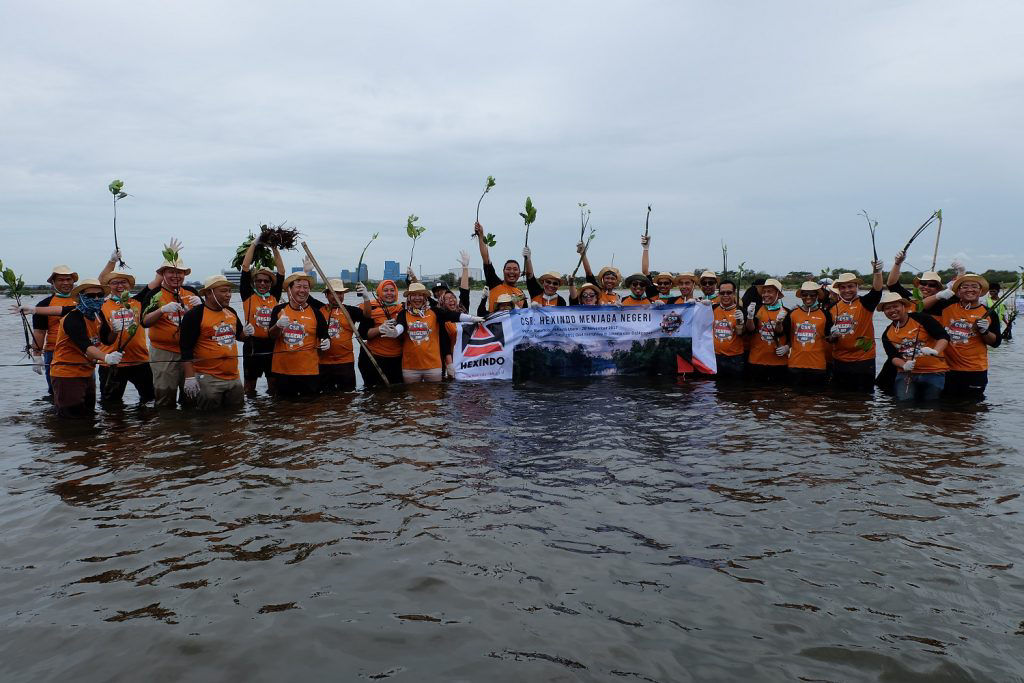 Commemorative photo with participating employees at Jakarta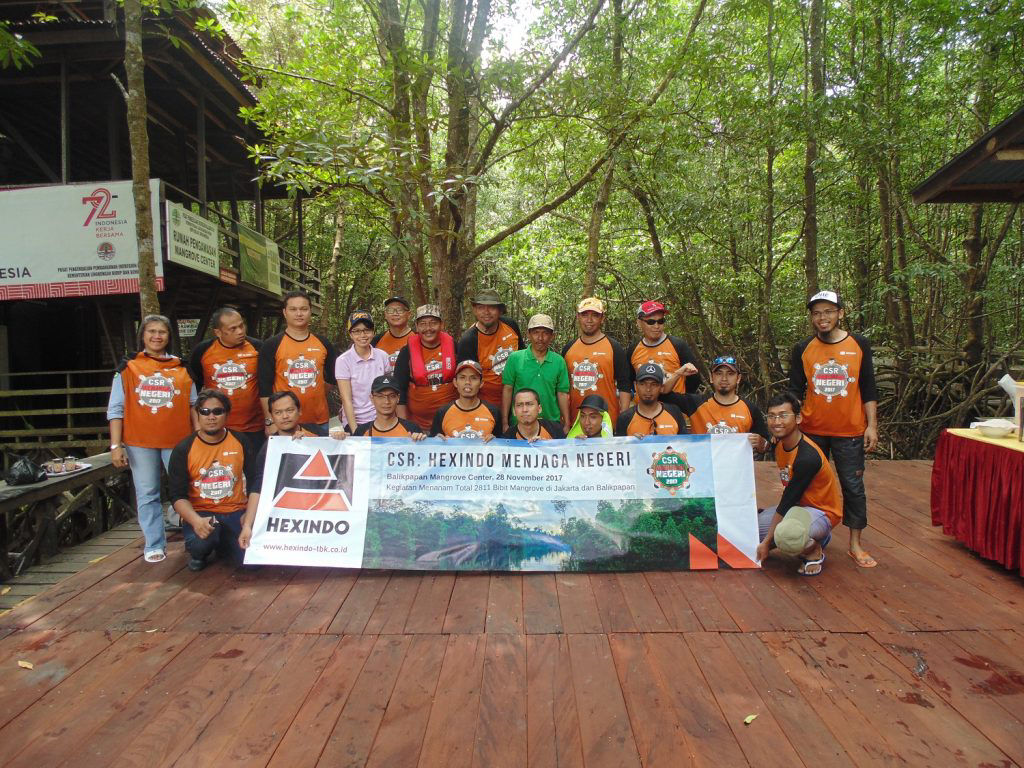 Commemorative photo with participating employees at Balikpapan