Hitachi Construction Machinery Zambia, the First Place in the Zambia KAIZEN Conference (Hitachi Construction Machinery Zambia)
A small group activity team from Hitachi Construction Machinery Zambia (HCMZ) won first place (best performance) in the Zambia KAIZEN Conference, which was held in Lusaka, the capital of Zambia, on February 15-16, 2018.
This conference is hosted by the KAIZEN Institute of Zambia, which is under the auspices of the Ministry of Commerce, Trade and Industry of Zambia, and the Japan International Cooperation Agency (JICA). This year 19 teams from 13 companies participated. Of the six small teams from HCMZ, two teams represented the company and gave a presentation on the respective Kaizen activities that they carried out in 2017. The team from the mechanical section in the remanufacturing workshop gave the winning presentation, named FINAL DRIVES, beating out 11 other teams in the manufacturing category.
The topic for the FINAL DRIVES presentation is improving the installation method for the Tool Box. Each of the tools each team member uses on a daily basis is very large. On top of this, the tool storage area is located some distance from the work area. Switching to other tools between tasks requires a great deal of time. Repairs on one final drive for the EH3500ACⅡ rigid dump truck take up to eight days. During this period, there was loss time of seven hours (of actual work which was not performed). In the Kaizen presentation, the team introduced the development and use of a mobile tool stand. This reduced the time loss to just one hour.
HCMZ is aiming to further improve its efficiency, motivated by the high praise it earned at the conference. Moving forward, the company plans to continue to engage in Kaizen activities.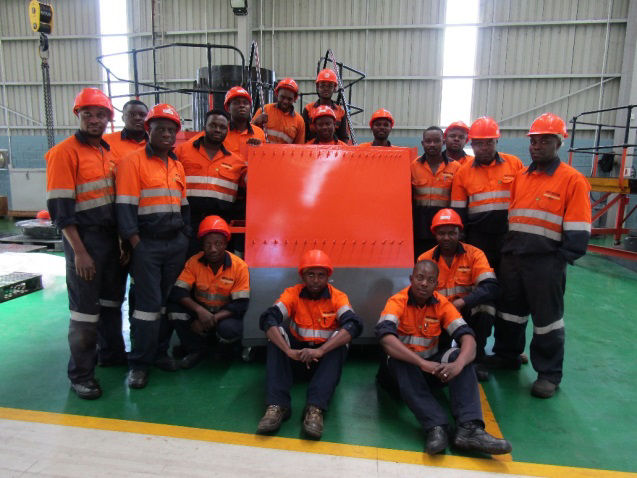 Members of the team FINAL DRIVES take first place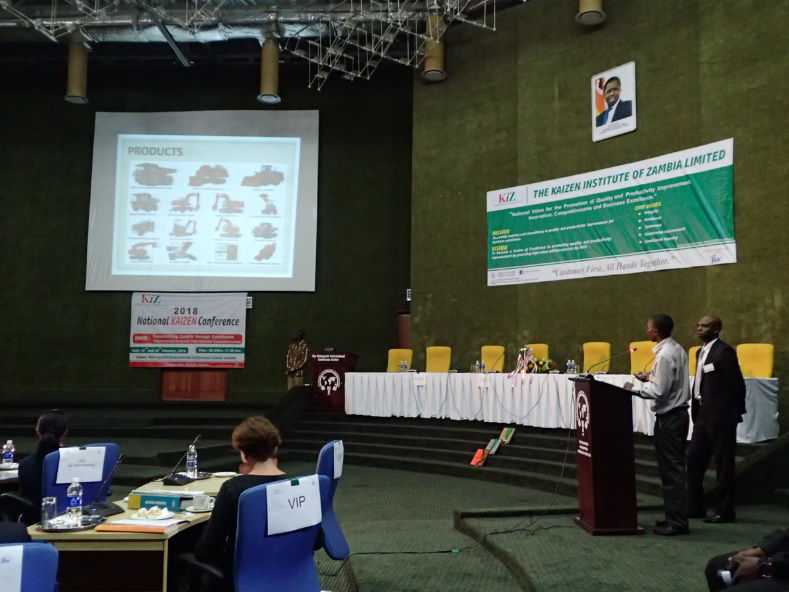 FINAL DRIVES presentation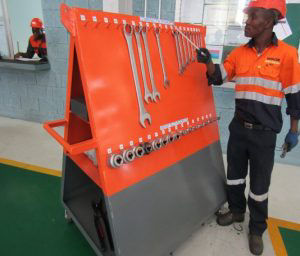 Mobile tool stand created by the team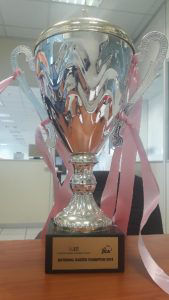 First place trophy