Desert Afforestation Activities in China Recognized by the United Nations Decade on Biodiversity-Japan (UNDB-J)
In March 2018, the Japan Committee of the United Nations Decade on Biodiversity (UNDB-J) recognized the desert afforestation activities aiming at forest restoration and community revitalization—water bucket relay for the future—being carried out by Hitachi Construction Machinery (China) and Hitachi Construction Machinery (Shanghai) as an authorized cooperative project.
The UNDB-J is recognizing cooperative projects that will promote participation and cooperation in various sectors in Japan to achieve the Aichi Targets, which is a global target, adopted by COP10, to protect biodiversity.
Authorized projects are registered as activities of the Hitachi Construction Machinery Group and commended for their cooperation with diverse players, significance, and PR benefits.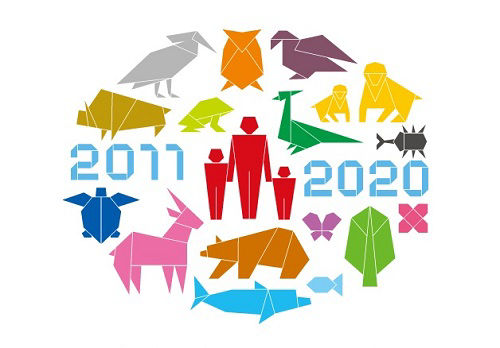 UNDB-J logo