Go Green Initiative in India (Bradken)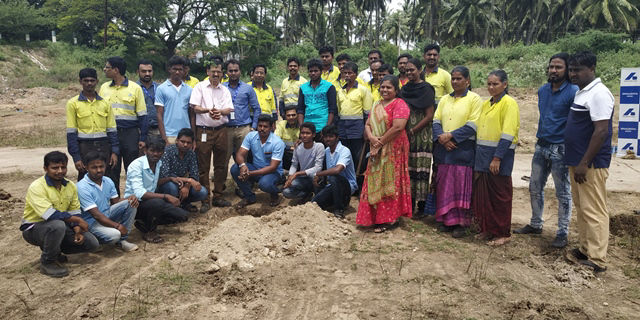 Commemorative photo with participating employees at tree planting site
Supported by Indian NGO Nizhal, Bradken's Coimbatore facility is participating in a tree planting initiative to promote the greening and preservation of biodiversity in urban areas in the Tamil Nadu area of India.
In September 2018, a team of about 50 Bradken employees gave their time planting 120 saplings in the Chettipalayam pond area near our foundry. This was repeated in December. The team also donated a further 80 saplings to be distributed amongst nearby schools and hospitals.
As they mature these saplings will help to improve air and water quality in the area and lower our carbon footprint.
The team plan to make this an ongoing quarterly event.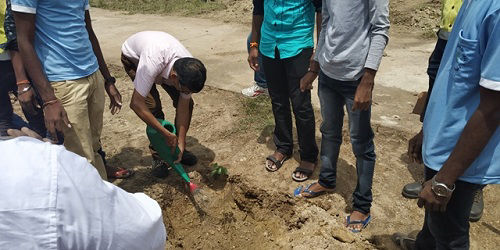 Watering the saplings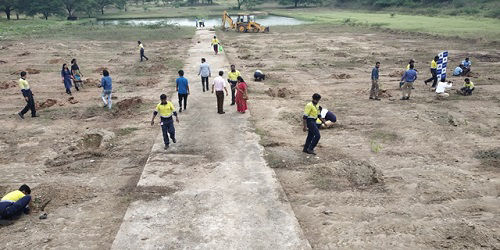 Working on the tree planting site