Posyandu -Health Post for Infant/Toddler & Mothers- (Hitachi Construction Machinery Indonesia)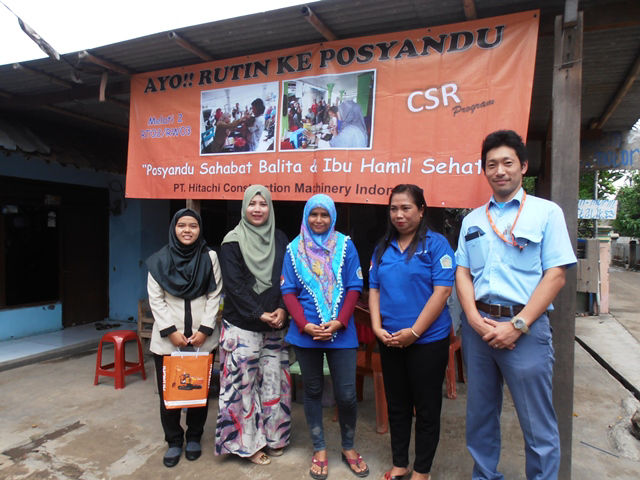 Commemorative photo with participating employees
Posyandu (Health Post for Infant/Toddler & Mothers) – Raising public awareness of health & bringing closer relationship between Hitachi & surrounding community – this activity start from 2012.
Activities including weighing babies, monitoring the development of infants/toddler & mothers and providing vaccinations. Hitachi Construction Machinery Indonesia also giving supplemental food and milk monthly. Posyandu activities in November 2018 coupled with counseling activities about pulmonary tuberculosis. The midwife assigned from the Puskesmas explained how to prevent transmission to children, how to treat and how to have a clean and healthy lifestyle.
Total 208 infants/toddlers & mothers participated in Nov & Dec activity. In this activity we can reduce infant/toddlers mortality and reduce birth mortality.
We plan to continue this activity to support neighbourhood residents & give contribution to society.