Congratulations children of employees with New Year (Hitachi Construction Machinery Eurasia)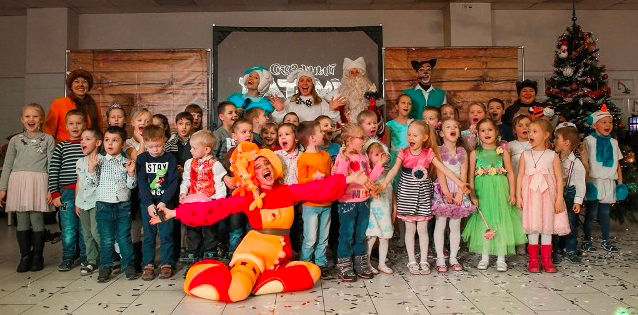 Commemorative photo with the participating children
Hitachi Construction Machinery Eurasia (HCMR) organized the new format of New Year's greetings for the children of employees. It was a show performance. The main purpose was to congratulate the greatest number of children of different age groups
During the day of December 22, there were 3 different shows at the plant. They were organized by animators (different age groups of children: 2-4 years old, 5-8 years old, 9-12 years old).
HCMR invited children to the celebration with their parents. 220 people attended the celebration.
Many positive emotions and thanks from children and parents were received. Employees felt attention and care.
Next action is planned for December, 2019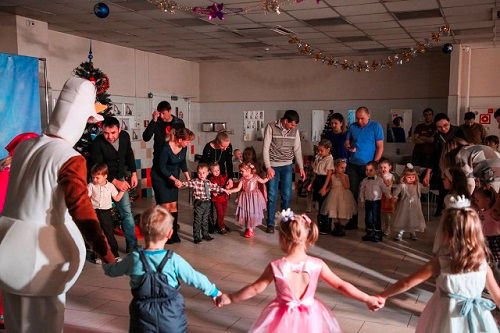 Dance to the music of anime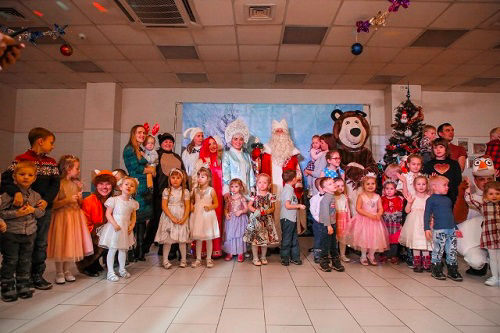 A lot of employees' children participated