A Mining Equipment Component Repair Center Established in Central Asia
August 6, 2020
Eurasian Machinery LLP (Headquartered in Almaty, Kazakhstan and hereinafter referred to as Eurasian Machinery. President: Mr. Kemal Centinelli), an affiliated company of Hitachi Construction Machinery Co., Ltd. (TSE: 6305; Hereinafter referred to as Hitachi Construction Machinery), established a repair center for key components of mining equipment in Karaganda region, Kazakhstan in July this year. This is part of Eurasian Machinery's effort to strengthen their technical support for the mining industry in Central Asia.
The repair center was established under the cooperation of National Company KAZAKH INVEST JSC.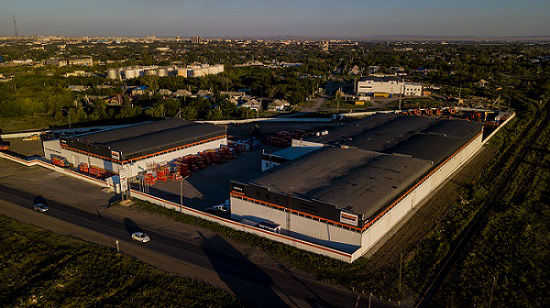 At the center, maintenance and repair of ultra-large excavators and rigid dump trucks for mining, construction and petroleum industries and repair of their key components are implemented.
The Hitachi Construction Machinery group will further strengthen value chain business activities providing technical supports and solutions for various issues and problems as well as marketing activities for construction and mining equipment in the Central Asia region, which is expected to grow years to come.
Background of the establishment of the repair center
Central Asian countries such as the Republic of Kazakhstan, the Kyrgyz Republic and the Republic of Uzbekistan are rich in underground resources and minerals, oil and natural gas are actively exploited. Also, since the region holds an important position in traffic between East Asia and Europe given the Belt and Road Initiative promoted by the People's Republic of China, it draws people's attention as an important economic bloc.
Hitachi Construction Machinery has delivered many ultra-large hydraulic excavators and rigid dump trucks from the 1990s and holds a high market share in the region. The company established Eurasian Machinery in the Republic of Kazakhstan jointly with a local partner in 2018. This time, the center was established to further strengthen Eurasian Machinery's technical support system in the Central Asian market.
Outline of the Component Repair Center
| | |
| --- | --- |
| Name of the Center | Eurasian Machinery Component Repair Center in Karaganda |
| Location of the Center | Karaganda region, the Republic of Kazakhstan |
| Building structure | Steel framed 2 story building |
| Square footage (area) | Premises 18,000 m², Warehouse 2,500 m², Workshop 5,250 m², Office 800 m² |
| Investment amount | Approx. 5 million US$ (Approx. 500 million Yen) |
| Number of employees | Approx. 50 |
| Line of business | Maintenance and repair of mining equipment and repair of its key components |
Related information
July 28, 2020 News release from National Company KAZAKH INVEST JSC
July 10, 2018 News release

*Eurasian Machinery was established jointly by Hitachi Construction Machinery and a local partner with the investment done through the Netherlands. The company sells and services mining and construction equipment in the Republic of Kazakhstan and other countries in the Central Asia region.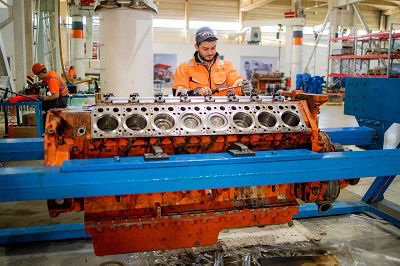 Engine repair area in the Center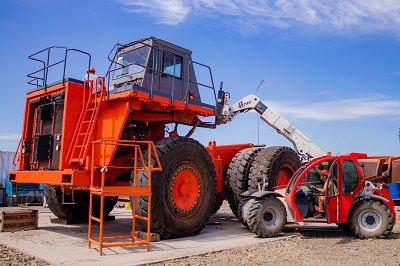 Dump truck being overhauled