Health Support in Community – Helping Health for Infants/toddlers and Mothers, Blood Donation – (Hitachi Construction Machinery Indonesia)
Since 2012, Hitachi Construction Machinery Indonesia (HCMI) has been collaborating with "Posyandu" which is Health Post for infant/toddler and mothers to raise public awareness of health. This activity also brings closer relationship between HCMI and surrounding community.
Activity includes measuring the weight of babies, monitoring the development of infants/toddler and mothers, and providing vaccinations. HCMI also gives supplemental, food and milk monthly.
Posyandu activities in November 2019 coupled with counseling activities about dental & oral health and socialization of making BPJS/KIS cards (health insurance from Indonesian government) for free. The midwife assigned from community health center explained how to brush teeth properly and how to treat the teeth and oral. Total 224 infants/toddlers and mothers participated in November and December.
Through this activity, HCMI can support to reduce infant/toddlers mortality and birth mortality.
On November 11, 13 and 18, 139 of HCMI employees helped for blood donation cooperating with Red Cross Organization.
HCMI has been carrying out this activity since 2008 with caring and voluntary attitudes in helping others.
HCMI plans to continue these activities to support neighborhood residents and give contribution to society.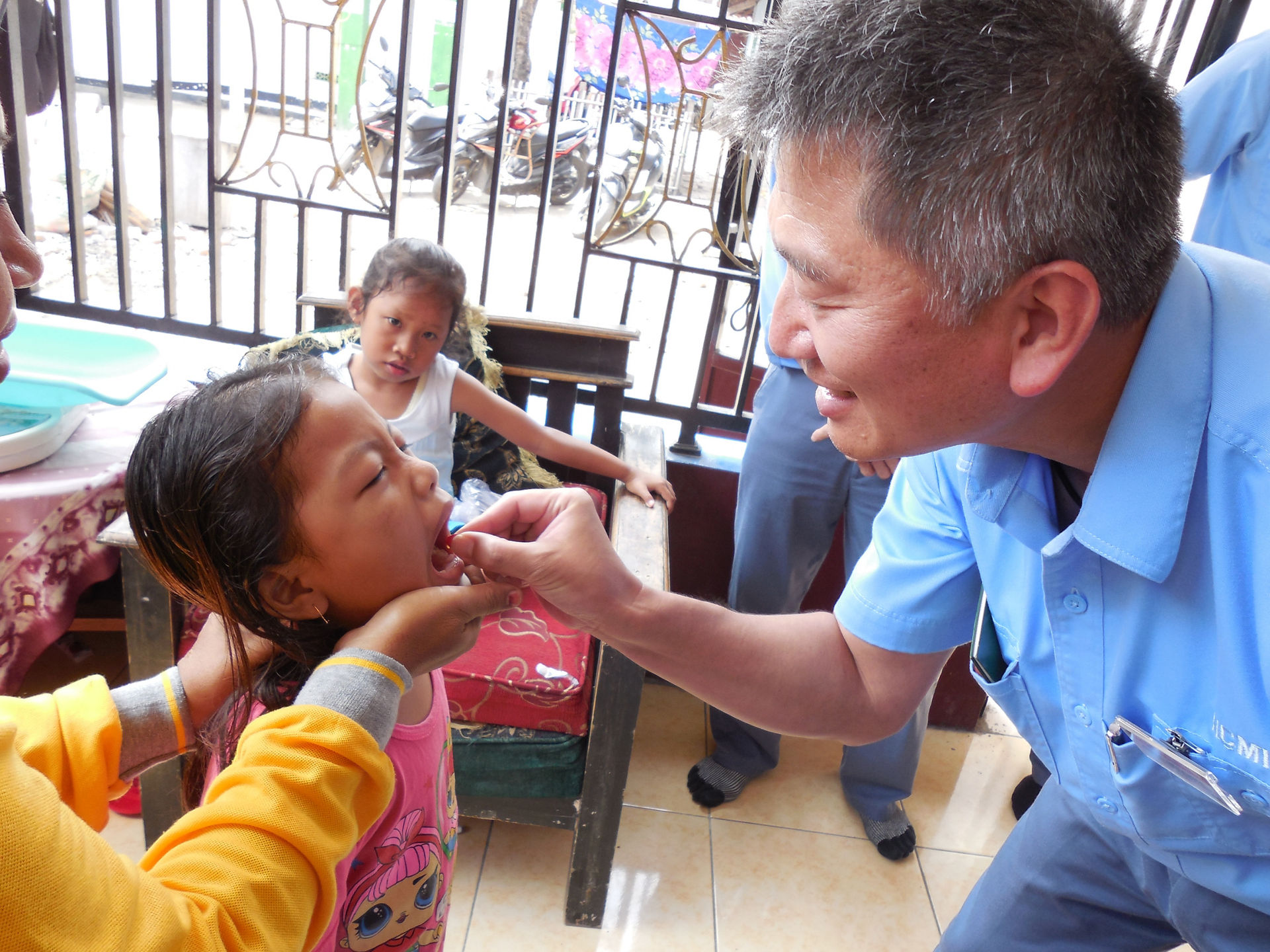 Vitamin A Support, giving tablets to infant / toddlers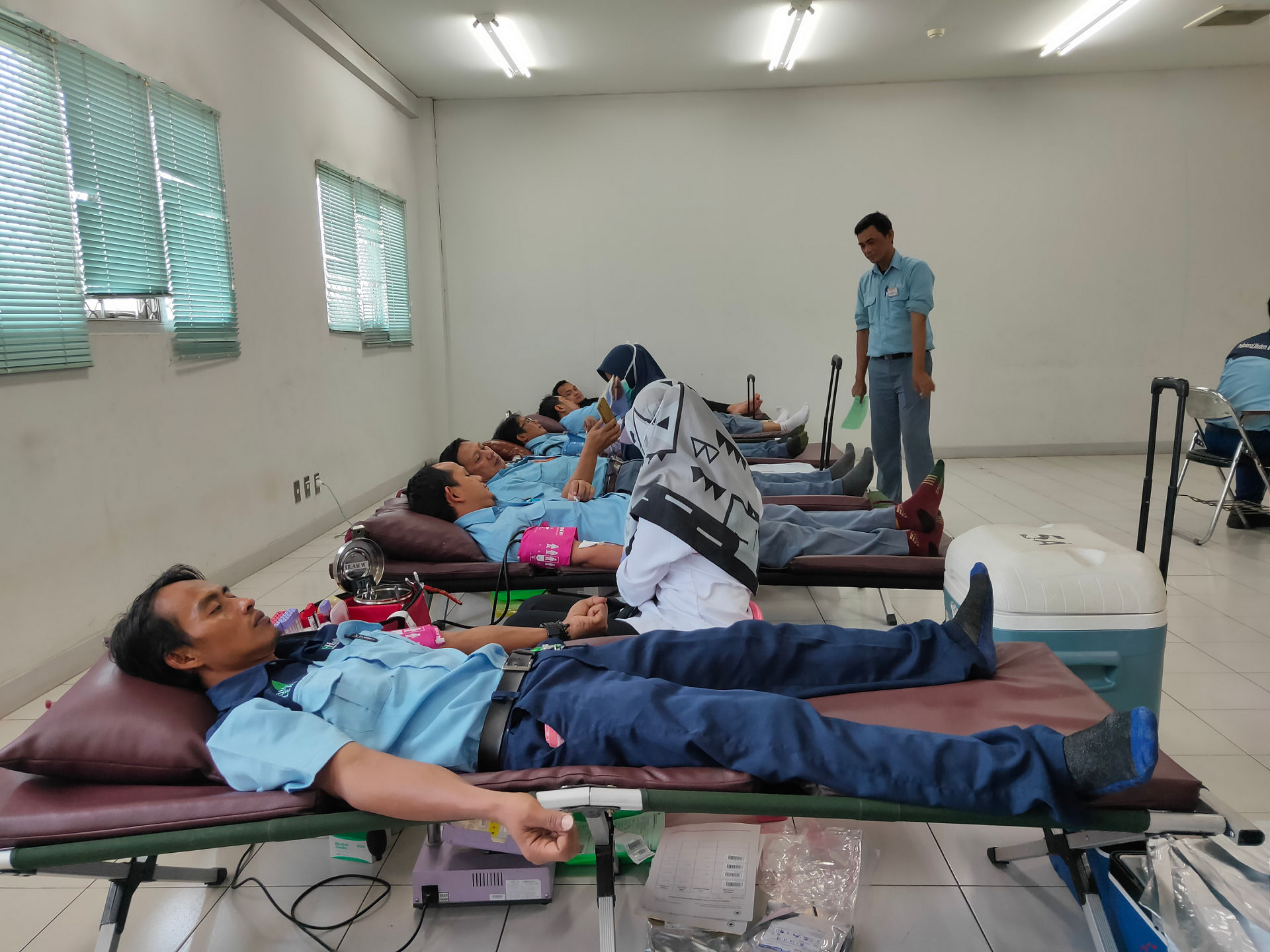 Blood donation