Hitachi Construction Machinery Thailand Opens ConSite Center
October 20, 2022
Hitachi Construction Machinery Thailand (Managing Director Katsunari Mugishima), a consolidated subsidiary of Hitachi Construction Machinery (President and Executive Officer: Kotaro Hirano, hereinafter "Hitachi Construction Machinery") which is in charge of selling construction machinery and operating the parts and service business in Thailand, opened a ConSite Center in August at the Nong Khae Industrial Estate located in Saraburi Province in the Kingdom of Thailand.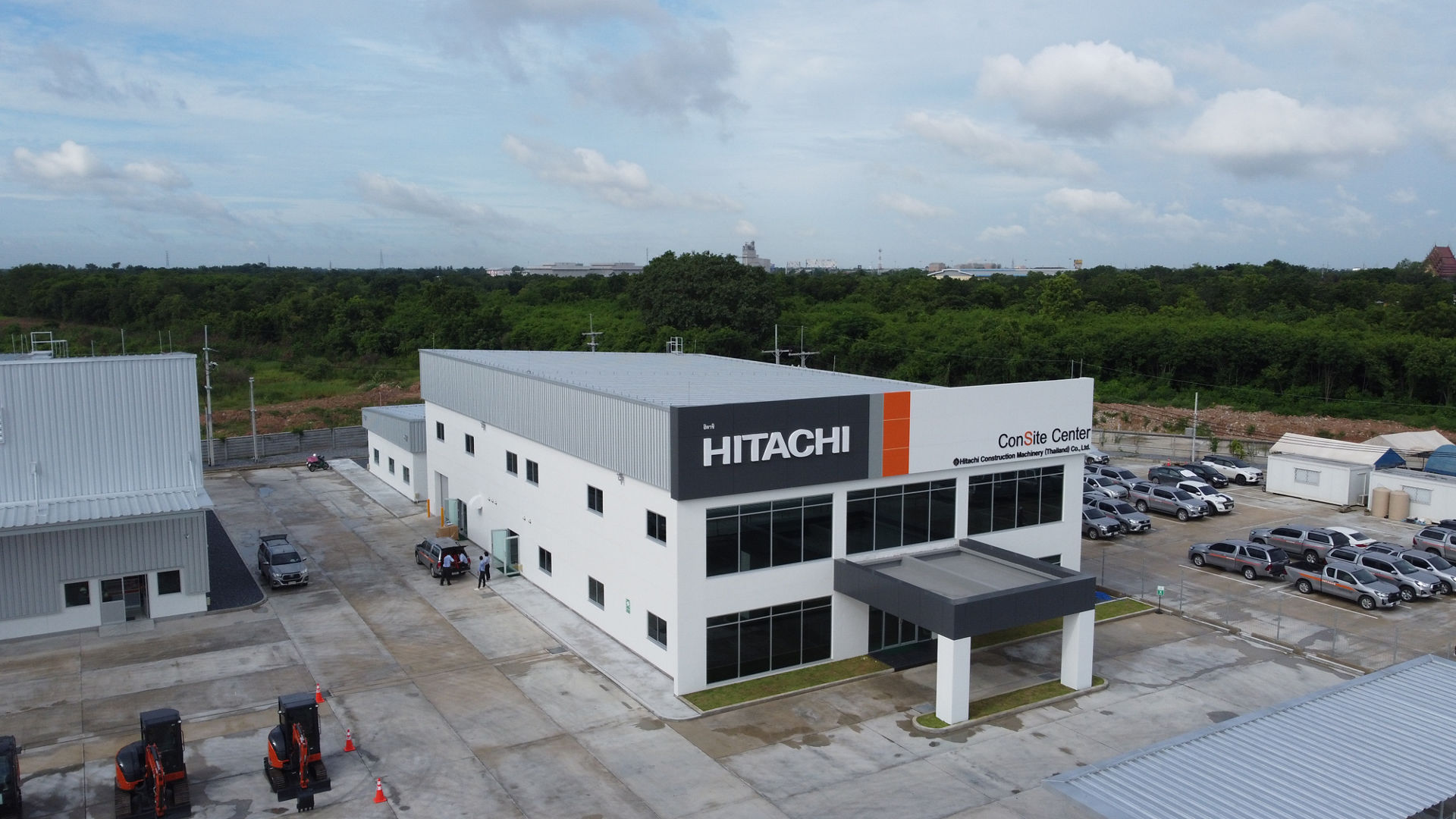 The ConSite Center was newly established for the purpose of strengthening the value chain business within Thailand and responding to customer inquiries with a system that operates 24 hours a day, 365 days a year based on alarms from the ConSite service solution, which watches over construction machinery through remote monitoring, and Global e-Service data which accumulates big data such as construction machinery operational and positional information. In addition to the "ConSite Center Building" which contains the Management Center and Training Center, the site also primarily consists of a "Repair and Maintenance Building" and a "Spare Parts Warehouse."
At the Management Center, employees monitor the construction machinery of customers using ConSite and provide call center and other support 24 hours a day, 365 days a year with the goal of expanding the value chain business. Moreover, the Training Center develops human resources that are well-versed in machinery repair and maintenance tasks with a focus on employees and dealer service personnel.
The "Repair and Maintenance Building," which carries out machinery repairs and the maintenance of used equipment, is capable of supporting up to 47-ton class machinery and features a design that takes worker safety and occupational health into consideration. In addition, the warehouse is able to store 500,000 spare parts to rapidly respond to customer requests.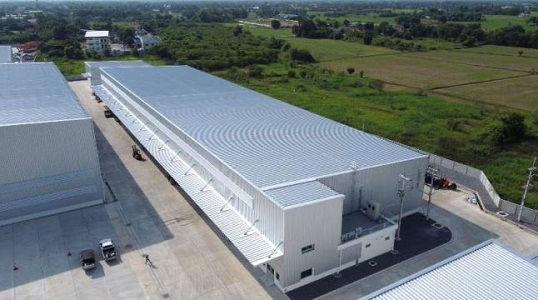 Exterior view of the "Repair and Maintenance Building"
Exterior of "Spare parts warehouse"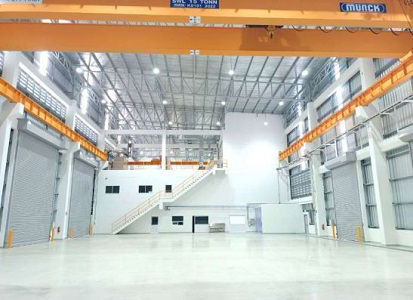 Interior of "Spare parts warehouse"
Background to the establishment of the ConSite Center
Due to an increase in government investment in infrastructure development projects in Thailand, the number of public works projects is increasing. As a result, the demand for construction machinery is also increasing, and the Thai market for construction machinery is expected to continue to grow in the future. Amidst such circumstances, construction machinery manufacturers are required to rapidly supply parts and provide repairs and service according to the machinery condition for the stable operation of the construction machinery at construction sites.
Hitachi Construction Machinery started equipping communication terminals on hydraulic excavators as an option in 2000 and made them standard equipment in 2006. Utilizing IoT, the company has accumulated big data including construction machinery operational and positional information in its Global e-Service. In addition, since 2013 the company has provided the "ConSite" service solution, which assesses the risk of failure through remote monitoring and delivers a data report according to the condition of the construction machinery, based on the Global e-Service data to help reduce lifecycle cost which is a customer issue.

Hitachi Construction Machinery Thailand began offering ConSite in Thailand in 2014, and the solution has contributed to the stable operation of customer machinery. Against a background of strong construction demand in Thailand, the ConSite Center was recently opened to further expand the local service system.
| | |
| --- | --- |
| Location | Nong Khae Industrial Estate, Saraburi Province |
| Site area | 51,200m2 |
| Number of employees | Approximately 85 people |
| Start of construction | February 2021 |
| ompletion | July 2022 |
| Start of operation | August 2022 |
Trademark notice
"ConSite" is a registered trademark of Hitachi Construction Machinery Co., Ltd.