"Positive Social Impact Campaign" to contribute to sustainable environment
August 30, 2023
In support of World Environment Day on June 5, 2023, Hitachi Construction Machinery Group launched a "Positive Social Impact Campaign" to bring awareness to some of the social and environmental issues and show how collective efforts can contribute positively towards a sustainable environment.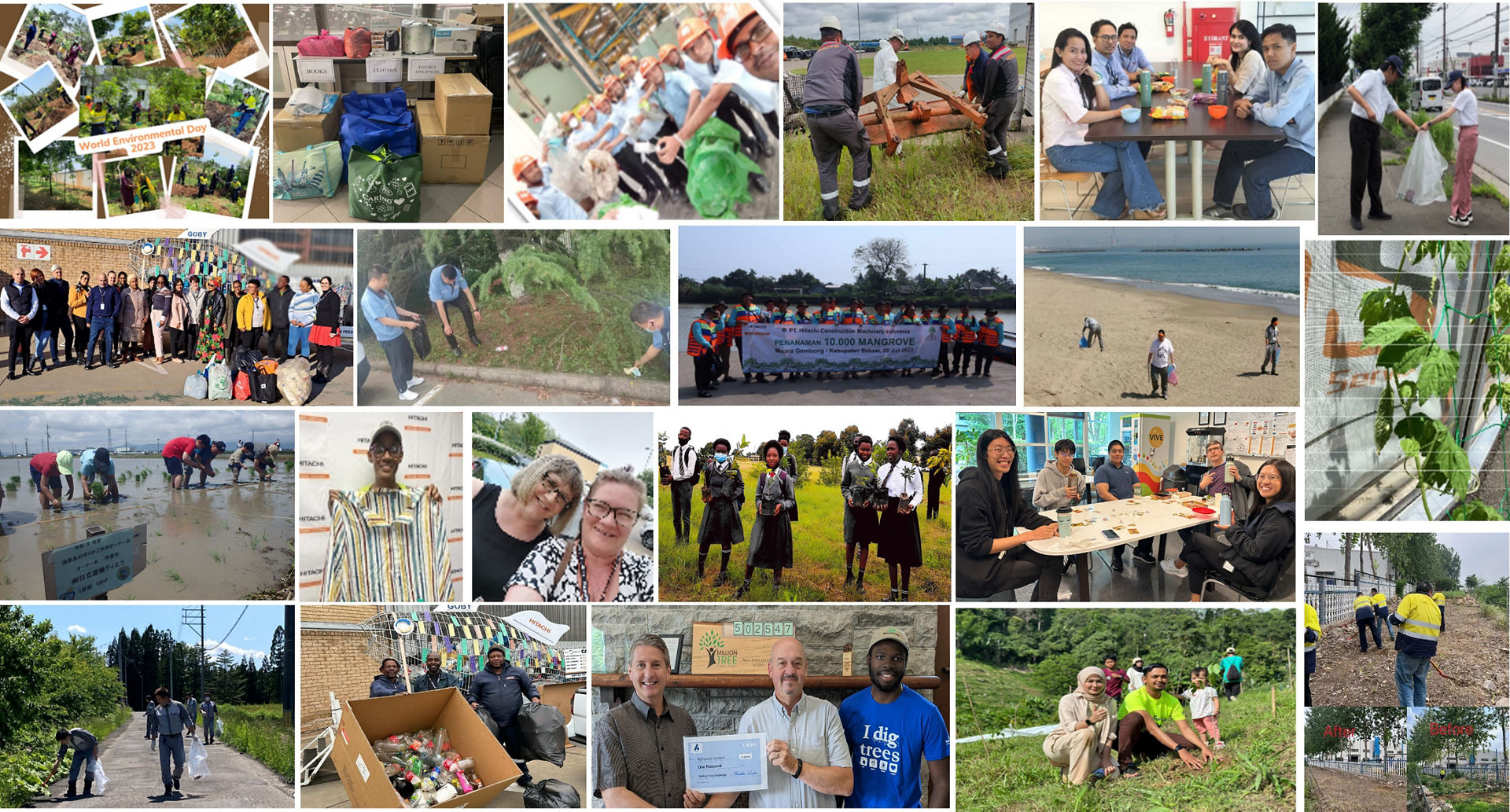 In 2022, we revised the "Hitachi Construction Machinery Group Social Contribution Policy" and defined four priority areas to address social issues. As one of the specific actions in line with this policy, we carried out activities under the themes of "Combating Climate Change" and "Transforming to Regenerative Economy" which are related to the environment among our priority areas. This campaign was held for a month from June 1 group wide.
It was our first time launching an environment campaign as Hitachi Construction Machinery Group. We are proud to advise that more than 2,900 employees from 16 companies around the world participated in this initiative by carrying out various activities such as energy saving, greening, cleaning, waste reduction, resource reuse and recycling.
The theme of World Environment Day 2023 was "Solutions to Plastic Pollution". Each company and employee carried out various initiatives such as bringing drinks in own bottles to avoid using plastic bottles, collecting 145 kg of plastic waste together with local children, starting biodegradable pallet packaging in transportation to reduce landfill waste and so on.
Through this campaign, we worked together as one group and took actions to contribute to the sustainable environment.