"REMANUFACTURED" logo is the brand mark that represents genuine remanufactured parts of Hitachi Construction Machinery Group. With this logo,we promise customers high quality.

Advantages
Since the price is lower than that of new, maintenance costs can be reduced.
Conforms to the strict the quality standards of Hitachi Construction Machinery. Achieves the same performance as new.
Customers contribute to the protection of global environment by using remanufactured parts.
Lineup
We have various components for stable machine operation.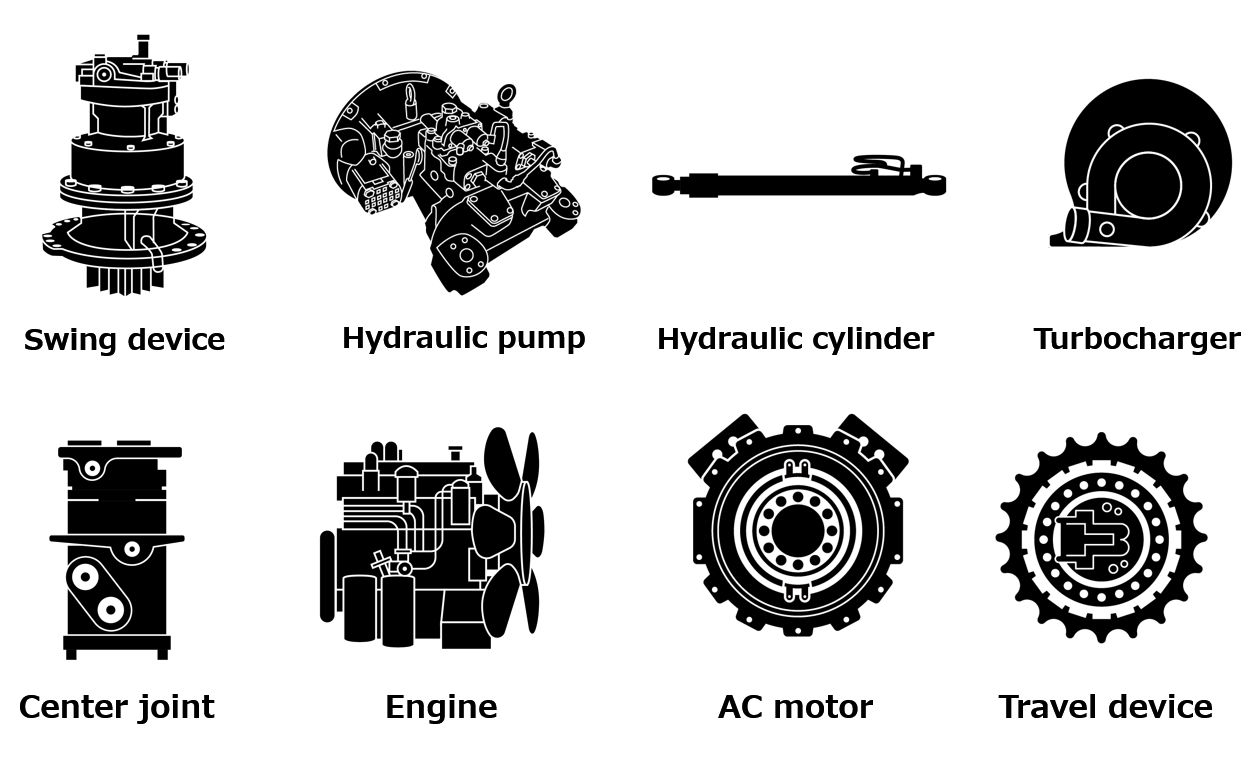 Global factory for remanufactured parts
Remanufactured parts are manufactured under strict quality standards at Hitachi Construction Machinery Group factories around the world.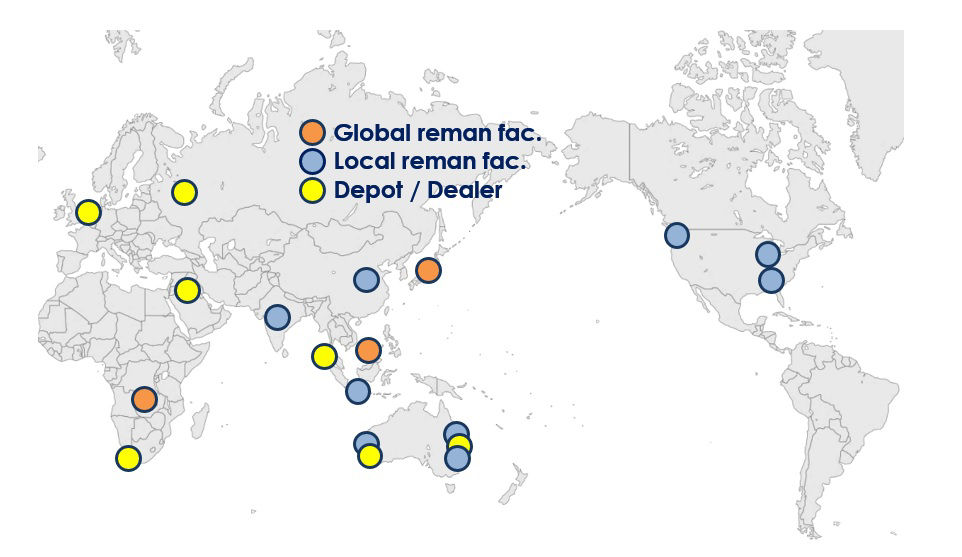 Remanufacturing process
Remanufacturing is processed in this flow.