Remanufactured parts reuse defective parts and have thus been recognized for their ability to greatly reduce the amount of industrial waste produced and contribute to a reduction in environmental impact.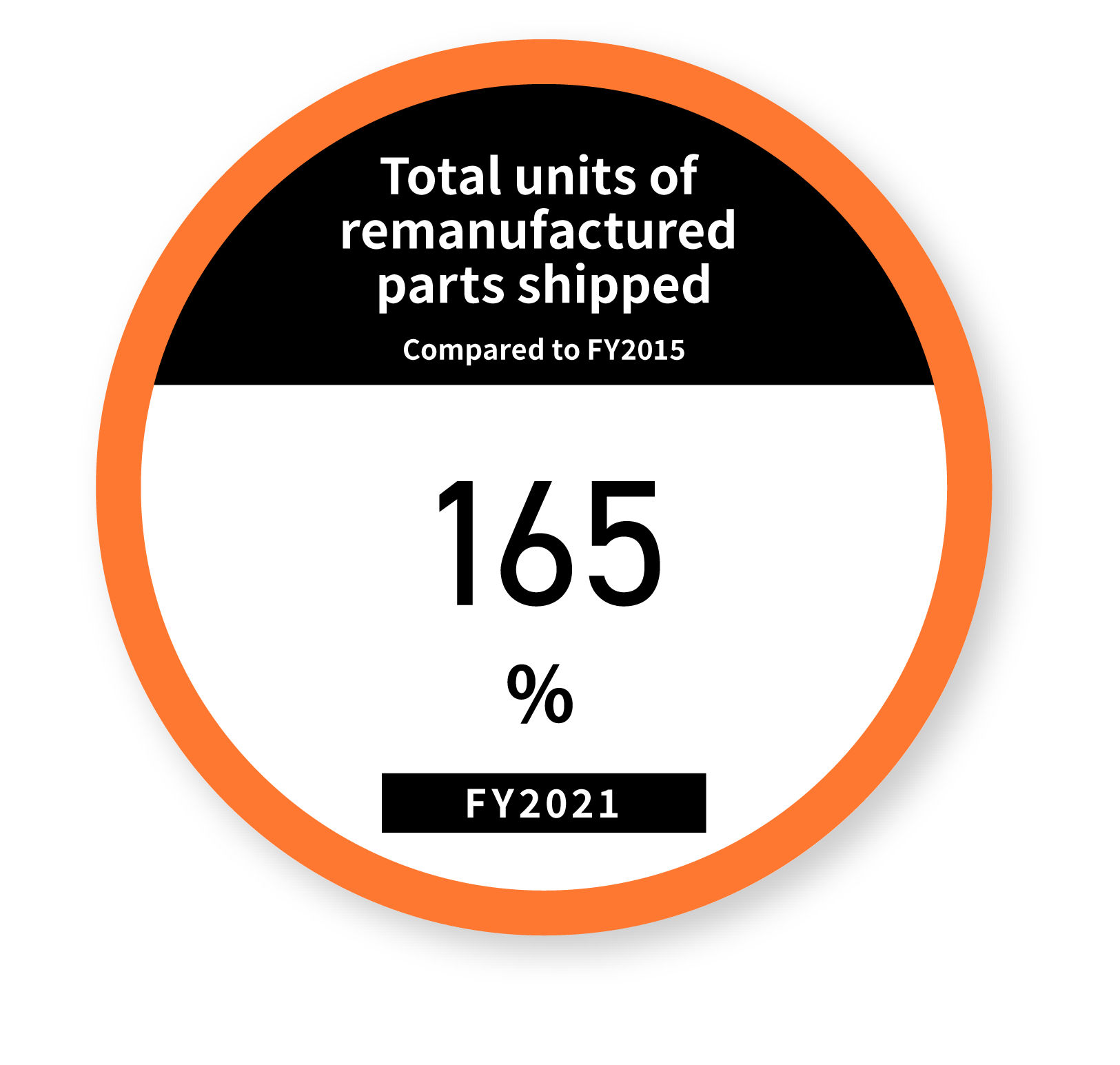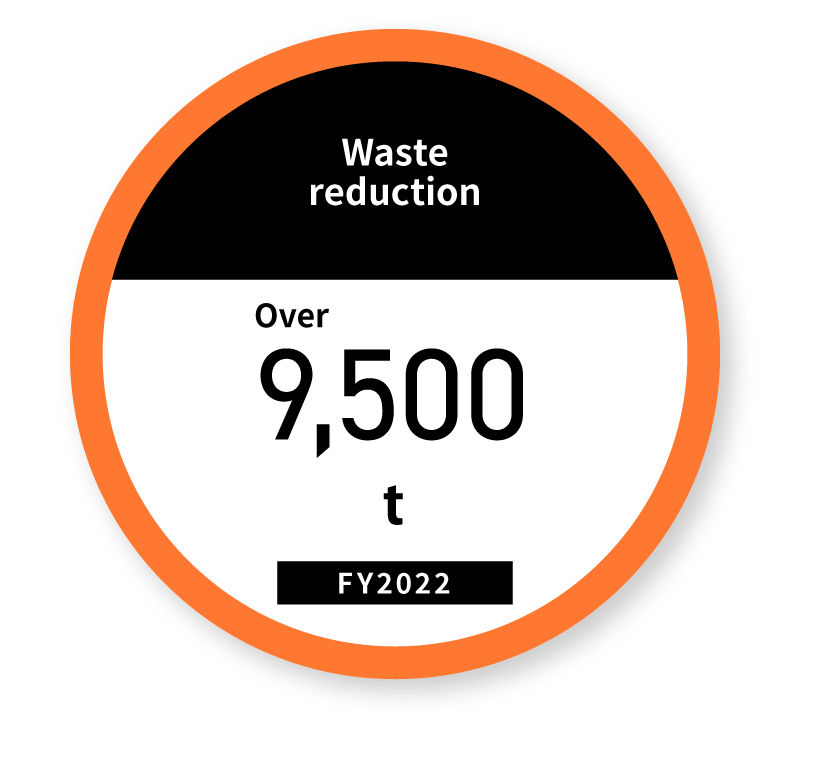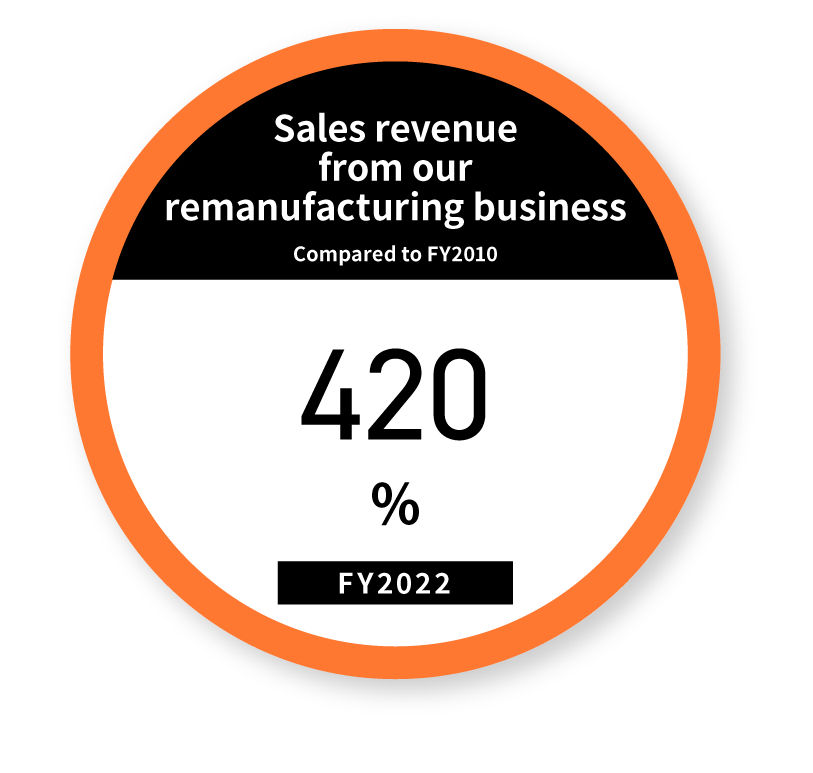 Product quality that meets stringent standards
We have established stringent standards for remanufactured parts equivalent to those for new parts, and only remanufactured parts that have passed rigorous performance testing are delivered to customers around the world.

The logo mark certifies that the parts is a genuine remanufactured parts of Hitachi Construction Machinery.