Remanufactured the submerged hydraulic excavator to the same function as new
We have remanufactured one 20t class hydraulic excavator that was submerged by the "July 2018 heavy rain" that caused enormous damage mainly in western Japan. This remanufactured excavator, which has same function as new, will be sold to Japan as a guaranteed used machine "PREMIUM USED" through Hitachi Construction Machinery Japan Co., Ltd., which is responsible for Japanese market of the Hitachi Construction Machinery Group. We will continue to make efforts to contribute to circular economy.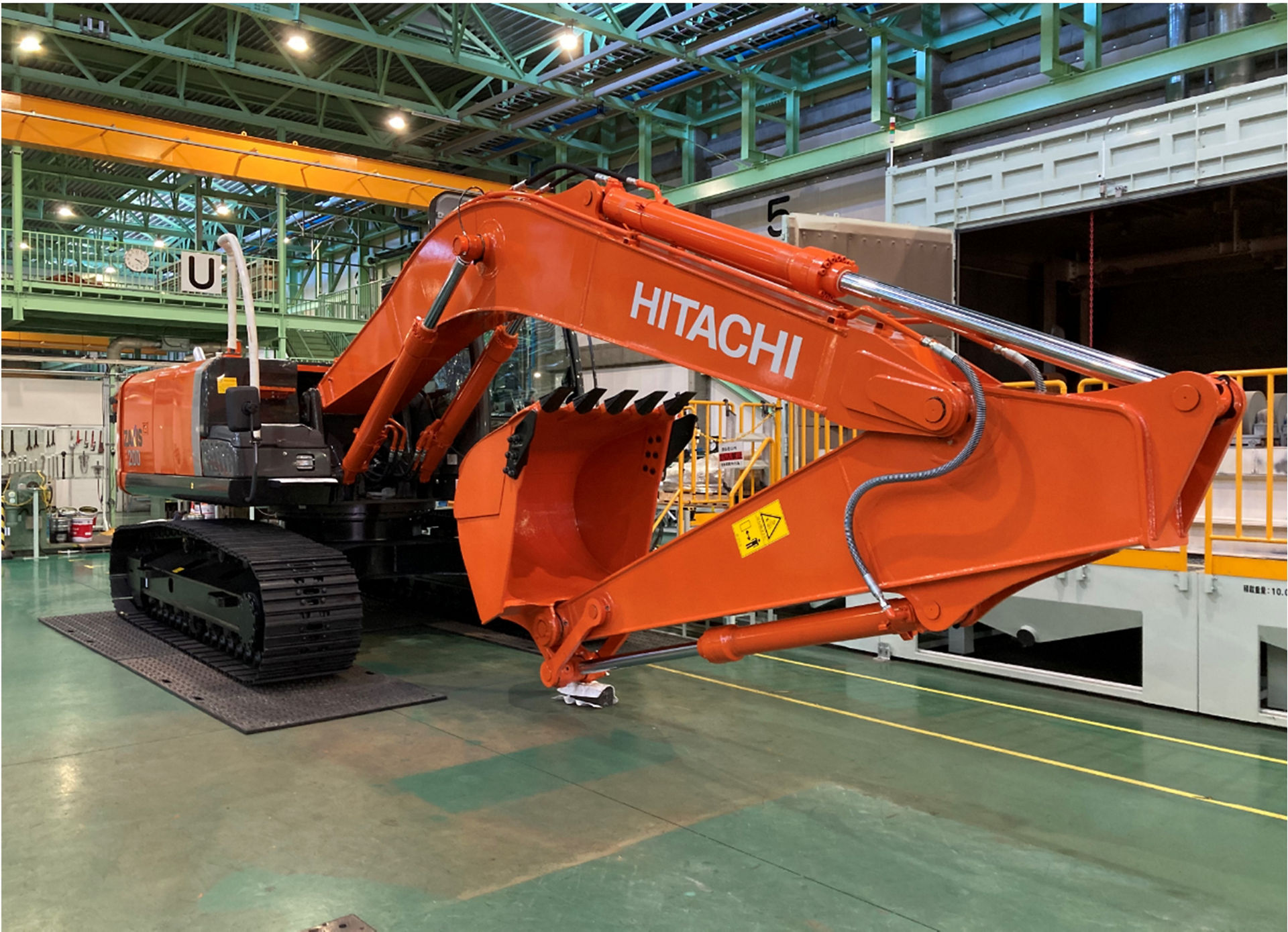 Revive, REMANUFACTURE once again
40 years ago, the UH07-5 hydraulic excavator was actively operating in the market. This video shows how hydraulic components from that machine are being remanufactured today.
Previously, these old used parts had no intrinsic value and were destined only for the scrapyard. However today, our technical capabilities, experience and know-how, allows them to restore these components back to their former glory.