Promoting environmental education by working with society – Keidanren's examples of Japanese Companies' Efforts on Environmental Education-
The Hitachi Construction Machinery Group has been participating in the Keidanren Biodiversity Partners and Partnerships since 2010.
The Keidanren Committee on Nature Conservation published a brochure (English and Japanese), "Japanese Companies' Efforts on Environmental Education," which contains examples of environmental education as it pertains to biodiversity. This brochure includes environmental education activities being carried out by the Hitachi Construction Machinery Group, such as the Eco School at the Urahoro Test Site and the environmental protection classroom in China. Aside from Hitachi Construction Machinery, there are examples of progressive environmental education being executed by 14 other Japanese companies. This brochure was also distributed at UNESCO's World Conference on Education for Sustainable Development (ESD).
Examples of Hitachi Construction Machinery's environmental education also appear in "The Blessings of Biodiversity as Told by the Corporate Sector – Implementation and Potential of Environmental Education," published by the Keidanren.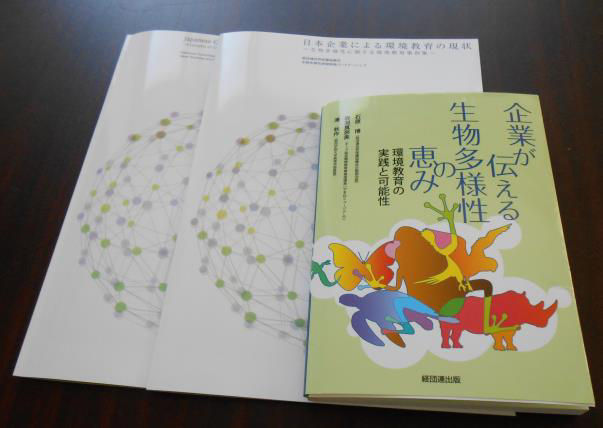 "Japanese Companies' Efforts on Environmental Education" (English and Japanese) and "The Blessings of Biodiversity as Told by the Corporate Sector – Implementation and Potential of Environmental Education"
Related information
Hitachi Construction Machinery Group Eco School