Hitachi Construction Machinery advances global mining sites
Hitachi Construction Machinery manufactures ultra-large hydraulic excavators and dump trucks that operate at mining sites.
In addition, Hitachi also supports mining operations in a range of ways, such as by providing systems and after-services.
Responding to Special Mining sites Needs with "One Hitachi"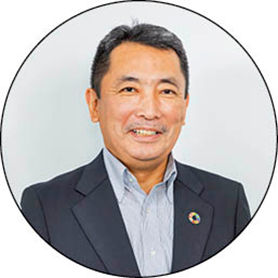 "We learned this from Hitachi Construction Machinery"
Vice President and Executive Officer President, Mining Group
Sonosuke Ishii
Digging up and moving soil has been happening since humankind first appeared on the Earth. I believe that the construction machinery business which supports mining sites is a sustainable industry.
At mining sites, which require high productivity, long production stops due to machinery failure are unacceptable.
Furthermore, the roads used for transporting minerals are unpaved and frequented by service vehicles as well.
Advanced technology ensuring safety, durability, productivity and more is required of machinery operating in the harsh environment of a mine.
The biggest strength in Hitachi Construction Machinery's mining business is that all development and production are concentrated in Japan. The keyword is "One Hitachi." Sonosuke Ishii, president of Mining Group says the following.
"Our company marshals the comprehensive strength of the Hitachi Group to develop and manufacture products for mining. By concentrating our hubs in Japan, we can collaborate with the research and development divisions of all the companies within the Hitachi Group and make maximum use of the various products and technologies that the Group possesses."
For example, the group jointly developed the technology featured in its dump trucks for transporting loads stably and safely (see page 9 about High-Performance Stability Control Technologies), applying automobile technology owned by Hitachi, Ltd. The dump trucks' Autonomous Haulage System (AHS), too, uses Hitachi, Ltd. technology, such as the railway traffic control system it has developed over many years.
"Different mining sites have different priorities: at some the performance of dump trucks on inclines is taken very seriously, whereas others require braking power for going down slopes with loads of ore. To accomplish all this, Hitachi Construction Machinery doesn't just buy from another manufacturer to install key parts of dump trucks like the AC drive system, but develops them with Hitachi Group technology. Being able to adjust to specifications required by our customers' sites because of this is a big strength of ours," explains Ishii. The benefits of "One Hitachi" are truly maximized this way.
Expansion of Solution Business from Component Manufacture to Remanufacture
When it comes to responding to customers' needs, we would like to call attention to the Fleet Management System(FMS) that monitors the position and movement of multiple vehicles in real time to achieve their optimal allocation.
This system contributes in various ways, such as by improving safety and productivity at mining sites, reducing running costs, and solving labor shortages.
At the same time, Hitachi Construction Machinery is also focused on its solution business, which revolves around the value chain. This solutions business is not limited to the sale of machinery, but responds to various customer needs,such as by providing and remanufacturing parts, renting machinery, and providing cost management service. In 2016 the U.S.-based company H-E Parts, which provides service solutions for machinery and equipment, became part of Hitachi Construction Machinery Group, and in 2017 the Australian company Bradken, a major manufacturer of cast parts for mining machinery, did so as well. This created a structure for boosting HCM's solution business. "We used to be limited to the upstream processes of mining, but when H-E Parts and Bradken joined HCM, we became able to offer comprehensive services" (Ishii).
Hitachi Construction Machinery will continue to stay on top of new developments and extensively respond to its customers' needs.
Ultra-large Hydraulic Excavator
The World's Best-selling Ultra-large Hydraulic Excavator
EX8000-6
Rigid Dump Truck
A Dump Truck that Utilizes Combined Hitachi Group Technology
EH5000AC-3
Dump Truck with Trolley-type Power Receiving System
Solution 1
Fleet Management System for Optimizing Operation
Fleet Management System (FMS)
At mining sites, rocks and minerals dug up by ultra-large hydraulic excavators are transported by multiple dump trucks.
By monitoring this work in real time via GPS and radio transmissions, the FMS has made possible the efficient and safe dispatching of vehicles. This system is supplied by the Canadian subsidiary Wenco.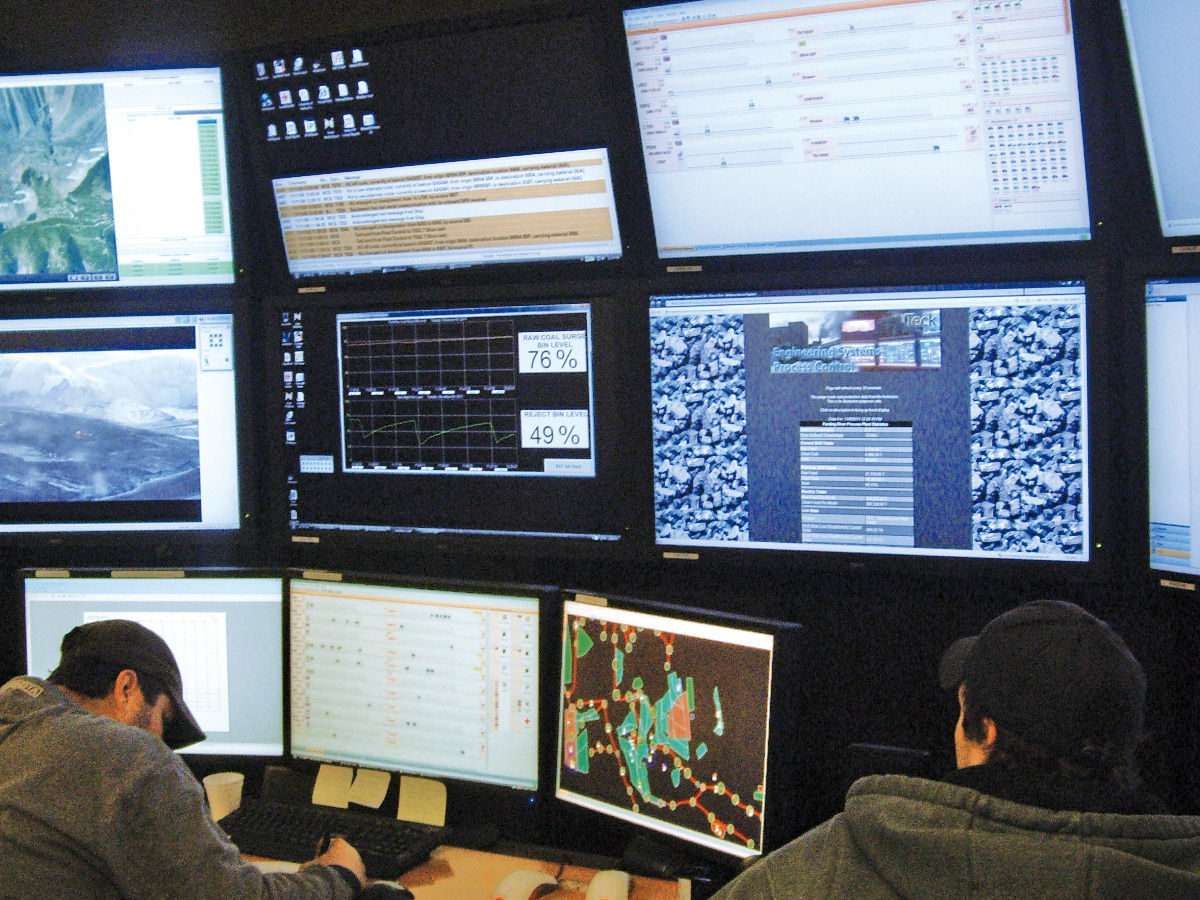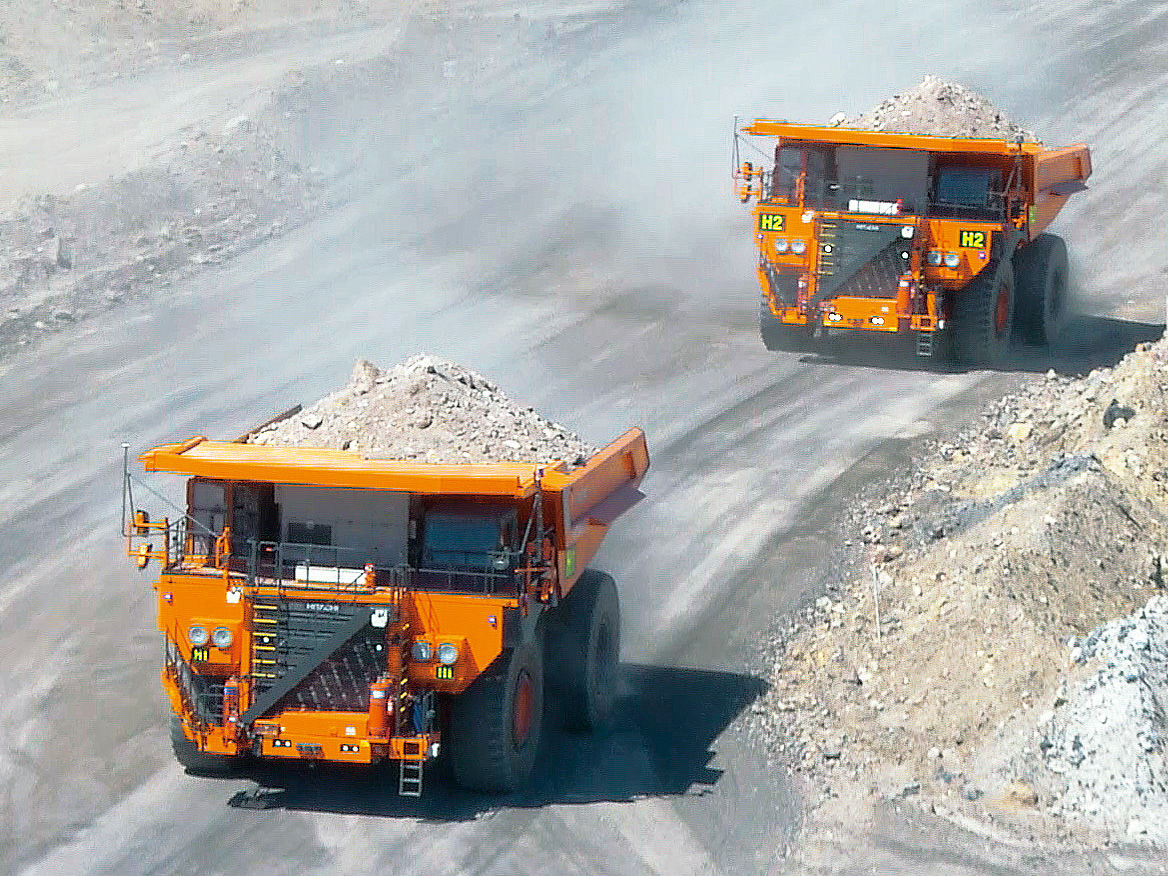 The FMS registers vehicle operations to improve production efficiency at the entire
mining site and handles instructions and management for safe transport under continuously changing conditions.
Solution 2
Providing Optimal Services in Accordance with Customer Needs
Strengthening the Value Chain
Joining H-E Parts and Bradken into its corporate structure enabled Hitachi Construction Machinery to offer extensive service solutions for mining ranging from upstream to downstream.
Utilizing the two companies' technologies and networks, HCM has begun creating synergies for strengthening its value chain.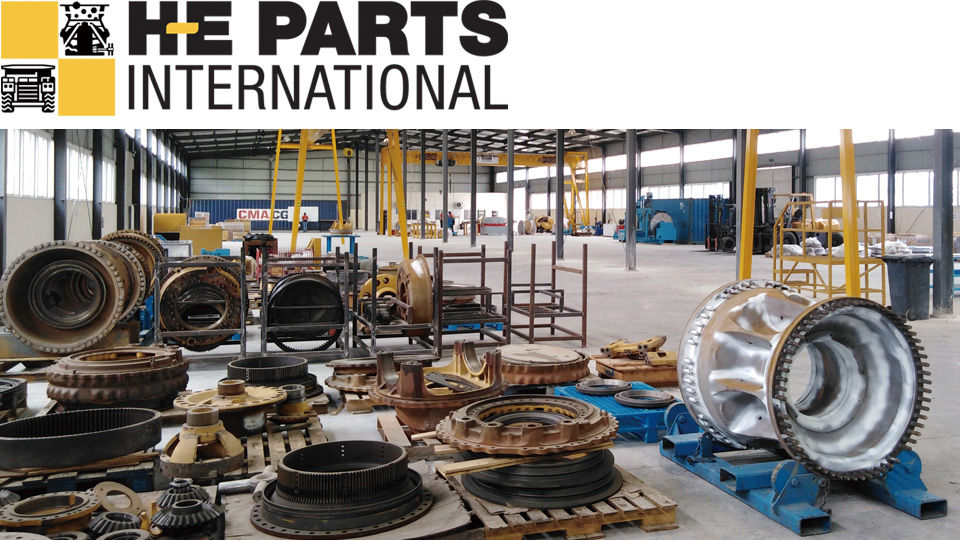 H-E Parts is expanding a service business that creates added value for mining parts. It also owns a remanufacturing plant in the African nation of Zambia, a country HCM is focusing on.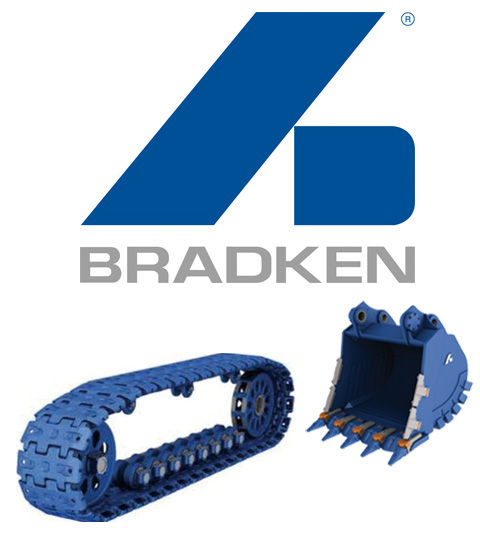 Bradken specializes in casting machines and cast parts. Bradken's original technological expertise, business knowhow and network in the market for parts with a high frequency of exchange stand out in particular.