Parts that Connect (chapter 3)

We want to connect with our customers through our parts business, and contribute to a circular economy
Sales promotion of parts-related services and technical support in Japan and overseas parts remanufacturing plants.
We interviewed two staff members, who are both engaged in the parts business but in different positions, about the meaning and strengths of Hitachi Construction Machinery's parts business, support infrastructure, and more.
Providing our customers with information for reducing lifecycle costs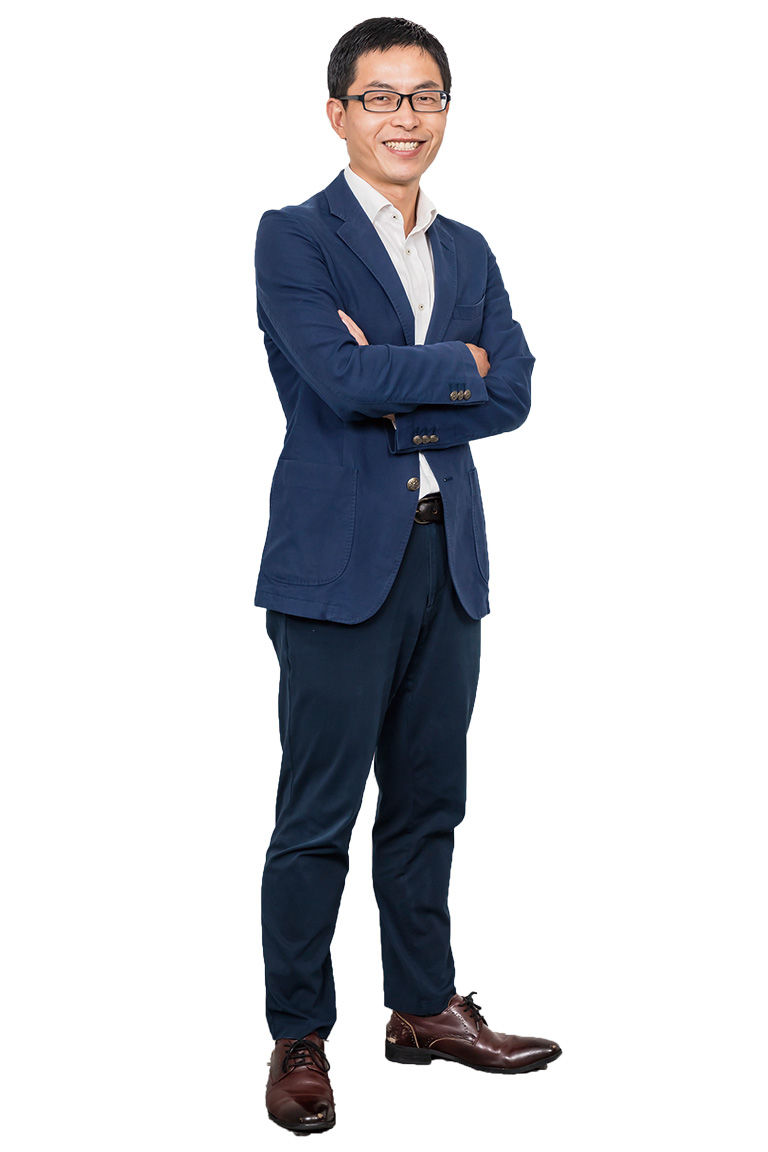 Xu Liang
Oceania Business Div.
"We have established a firm aftersales service with our field service professionals and advanced IoT and ICT technologies!"
At Hitachi Construction Machinery we are strengthening our "value chain business," which allows us to stay in touch with our customers over a long period of time, from when they purchase new machinery to when it's disposed of. As part of this, we are committed to services that comprehensively minimize our customers' costs in all aspects of the lifecycle of construction machinery, such as parts replacement, maintenance and fuel.
I believe that one element of these services, our parts business which also includes remanufactured parts, is indispensable. Our customers' awareness has been changing as well, and in the Oceania region for which I am responsible, we have received favorable feedback not only in terms of costs but also regarding environmental friendliness since we began promotional efforts for remanufactured parts in New Zealand market in October 2019.
Our Business Division plans on continuing to expand the parts remanufacturing business in other regions as well.
Putting customers first, reinforcing our support
Apart from the thoroughness in quality and warranty, the strength of our parts and services lies in always putting customers first.
In order to ensure that our customers continue to do business with us, we are promoting our support in two focus areas. One is the training of so-called Service Parts Engineers(SPC), specialists with a high degree of skill and expertise, and the reinforcement of on-site support and customer proposal capabilities.
The other is that we are always staying in touch with our customers and watching over their machinery with our IoT/ICT solution ConSite.
At Hitachi Construction Machinery we also offer services that allow estimates for lifetime parts and maintenance costs depending on the operating status of machinery. Thus we are able to create plans for reducing the costs associated with machinery owned by our customers.
Moreover, we provide customers with periodic reports including concrete usage examples such as machinery run time, parts wear and frequency of hydraulic excavator rotations, to convey the importance of periodic maintenance and parts replacement.
By utilizing such information based on quantitative data, we put a high value on direct contact with our customers on site, and we intend to use this to provide reliable and even better service in response to their needs.
Aiming circular economy by expanding our remanufactured parts business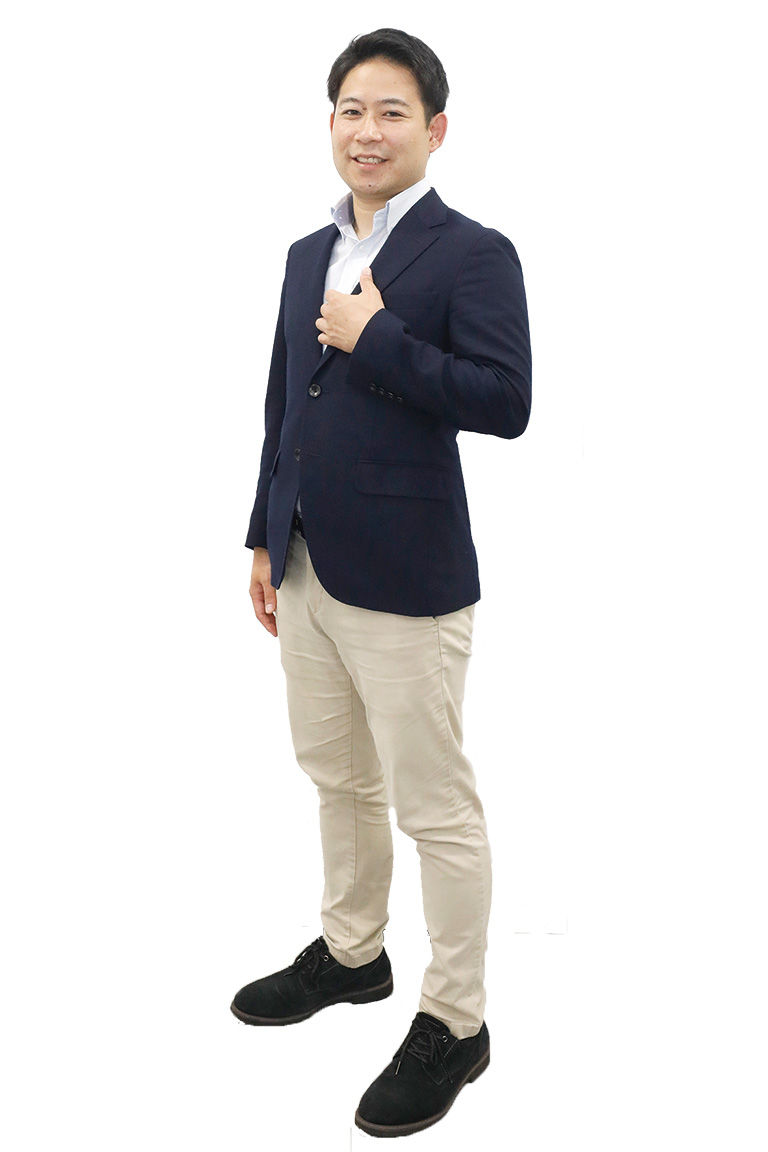 Toshiyuki Asaka
Remanufacturing Promotion Dept.
Spare Parts Div.
 "I want to create an environment in which remanufactured parts are available to all customers".
Hitachi Construction Machinery has expanded its parts remanufacturing business to seven countries including Japan. In Japan, the Hitachinaka Works serves as the central hub of our remanufacturing plants. Overseas, Zambia, Australia, and Indonesia are our main hubs, and at these three sites we primarily offer repairs and remanufacturing of large parts dedicated for mining machinery. I provide technical support for those hubs and plants.
In order for a mining machinery to keep operating, regular parts replacement is a necessity.
By keeping remanufactured parts ready, replacement can be undertaken on site, costs can be kept lower than by substituting new parts, and the machine downtime can be reduced.In terms of these advantages there are increasing needs for remanufactured parts.
On the other hand, the operating rate of a mine is susceptible to changes in the demand for resources, which also impacts the frequency of machinery parts replacement.
Amid such circumstances we suggest appropriate replacement periods based on information on past replacements and feedback from our customers on site.
We are also striving to optimize our proposals for customers by utilizing ConSite which monitors machinery's operating status.
Used parts are a "treasure trove"
Used parts removed from machine by substituting remanufactured parts actually have significant value. The reason for this is that from them we can glean data regarding their operation, such as which locations were worn down by what minerals handled or based on the machinery's usage. By linking this data with development and design departments, in the future we may be able to develop parts that are more resistant to breaking and wearing down, and it may become possible to design structures that allow parts to be reused without being repaired. If the performance of a product itself improves, maintenance-related costs can likely be kept down too. Currently we are in the middle of analyzing such data and establishing a system to apply it to the optimization of product design.
When waste of materials occurs in the process between production and consumption, it is all the more important to fulfill our role as a manufacturer to get our products closer to a circular economy system via various ideas such as remanufacturing, recycling and product lifetime prolongation.
In addition, when our customers use our remanufactured parts, it means they are endorsing a circular economy society and SDGs. I want to strive to contribute to society together with our customers, socially and environmentally.